Get your central air unit ready for summer.
Happy Valentine's Day to all visitors and HVAC customers.  This year seems to be flying by, we can't believe that February is halfway over.  Another thing that has made 2018 so unusual is how warm our winter season has been.  Now we know what living in Utah is like and we are sure that we will have at least one or two more snow storms before spring is here.  That being said warmer weather is right around the corner and it is time for homes and businesses to start getting ready for our undoubtedly hot summer season.
Below are some things you can do to prepare your central air unit before you turn it on this summer:
Inspect and clean the outside condenser unit.
The first step is to remove the cover on your condenser unit. If you do not have this unit covered during winter or when not being operated for long periods of time, we recommend investing in a protective cover. Open the top grate and inspect the fan and inside housing section. You will want to make sure to remove any debris that can build up and cause the fan to be blocked or have a hard time running. Leaves are the main culprit here, but dirt and dust can easily be removed with a soft vacuum cleaner attachment.
Check your filters and replace them.
If you are familiar with our content you know that we often tell home and business owners that a large part of maintaining your cooling unit has to do with frequently replacing your dirty air filters. Most people do not change their filters often enough because they either forget to do it or underestimate how quickly these filters become soiled. We recommend replacing your filter every 30-60 days depending on how dirty the air is where you live.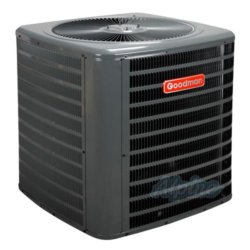 An overall inspection of central air system.


You are going to want to inspect all visible aspects of your central air system. This includes things like looking and your ductwork and vents to make sure they are open and flowing air freely. You will also want to check your coolant lines and make sure they are leak free, and undamaged. Any seals and cracks should be fixed by an HVAC contractor before you turn on your air conditioning for the first time this season.

Call a central air maintenance contractor.
The final step you are going to want to take as a home or business owner is the schedule an inspection of your system by a local central air repair company. We recommend that you call sooner rather than later simply because you will beat the line. While others who have waited for it to get hot outside are scrambling for the phone and waiting 24-48 hours for a service call, you can have your central air primed and ready to go. Having an annual inspection will keep your warranty intact, increase efficiency, and guarantee that your unit is leak free and running smoothly.
Save money by calling today.
We encourage you to call Utah HVAC at 801-930-0629 to schedule an appointment today.
We are happy to announce that we have recently made some new HVAC service coupons in order to save you as much money as possible. Below are some of the promotions we are running right now.