It is not news to say that as a commercial business owner you have a lot of responsibility on your shoulders. There are many things that go into managing and maintaining your brick and mortar location. You want to make sure that the temperature of your facility is safe and comfortable for your customers and your employees. Utah HVAC understands the pressures that a local business in Sandy, Utah faces because we are one as well. We would like to help in any way we can by offering easy and affordable heating and cooling maintenance plans.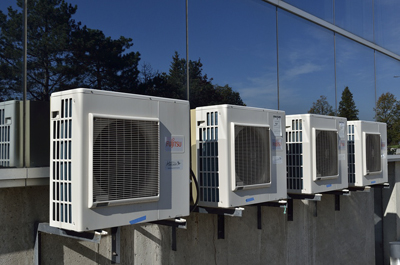 Benefits of a commercial HVAC maintenance plan.
Helps to keep your furnace and air conditioner running smoothly. The last thing you want is to have your retail location scorching hot or freezing cold right during your prime selling hours. What can make matters worse is that if your unit breaks during a busy season you may have to wait several days because HVAC contractors are all booked up. By having your units professionally maintained you can help ensure that your heating and cooling utilities are properly running when you need them the most.
Add years of lifespan to your furnace and central air. Most furnace and central air units will require that you have a professional perform a tune-up at least once a year to keep the warranty intact. More importantly, having a maintenance plan is comparable to getting a regular oil change for your car. Both are relatively inexpensive and are one of the most important things you can do to maintain efficiency and years to the life expectancy of your unit.
Reduce the need for HVAC repairs. The final benefit we would like to go over is the fact that having a commercial HVAC maintenance company look at your unit keeps repair costs down. More often than not a professional contractor will be able to see potential risks before they turn into emergency repair situations. Let the pros give you peace of mind by performing maintenance on a regular basis.
Are you looking for a dependable HVAC contractor?
Utah HVAC is happy to create long-term business relationships with other local companies. Our technicians have decades of experience serving commercial customers. We know the needs, timeframes, costs, and requirements to meet all safety and energy efficiency standards. If you are looking for a company you can depend on, call our office at 801-930-0629 to speak with a representative and schedule an appointment.