The air quality of Salt Lake City and other counties is a worry that many residents of Utah are all too familiar with.  In fact, according to The Salt Lake Tribune, the federal government has given Utah three years to bring our air pollutant level within acceptable numbers.  We have all seen the month-long fog that we live in during the winter, but it is also important to keep your air clean during the summer months.  Below are 6 things you can do as a home or business owner to promote healthy living through cleaner air.
Ways to keep your air clean
Bring plants into your living or working space.
One simple thing you can do is add or increase the number of indoor plants you have. Ivy and snake plants are highly recommended because they are pleasant to look at, and are easy to take care of.  Along with that, these plants are some of the best at filtering dirty air and releasing clean carbon dioxide.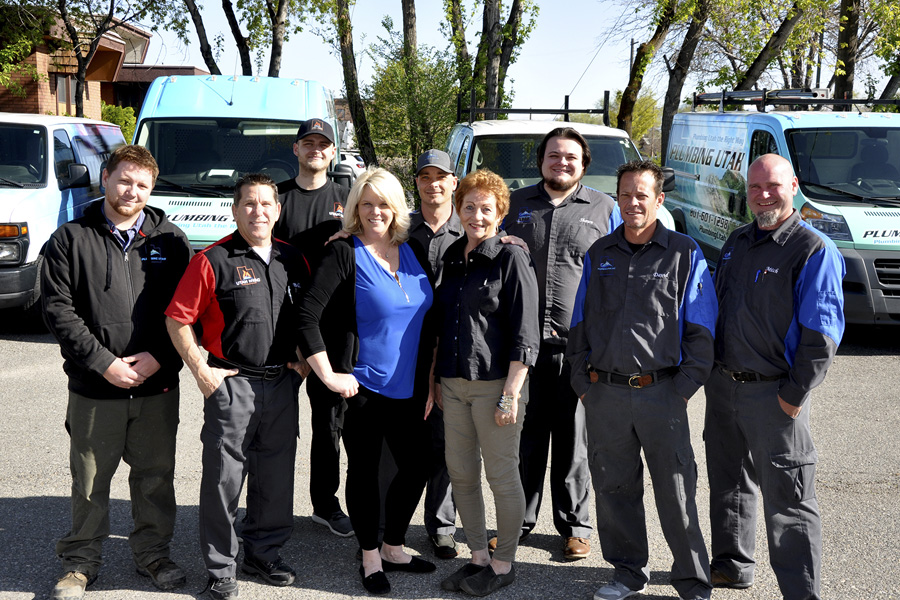 Keep your house clean.
If you have a dirty house, you have dirty air. It will help the quality of the air you breathe by regularly mopping and vacuuming your carpets.  This is especially true if you have small children that bring dirt and mud in the house, or if you have pets that shed and release dander into the air.
Change your air filters once a month.
This is perhaps the number one golden rule when it comes to maintaining your central air unit. Along with ensuring that your ac will run smoothly and efficiently, a clean air filter will help keep your indoor air clean and easier to breathe.
Consider adding UV lighting to your HVAC system.
Did you know that you can actually sanitize the air in your heating and cooling system by having an HVAC company install UV lighting in your air handler system? This is a simple and relatively inexpensive way to kill 99% of the bacteria that may be present in your home.
Use a whole-home air purification system.
We would recommend this solution especially if you live with the elderly, people with allergens or those suffering from long-term illness. A whole-home air purifier can remove anywhere from 95-99 percent of allergens and mold spores throughout the home.  This is especially beneficial if your home or business has a higher level of humidity, causing a likelihood of mold growths and decay.
Have an annual inspection done by a professional HVAC contractor
There are many benefits of having a professional heating and cooling company inspect your central air unit. For most cases, it will keep your warranty intact.  More importantly, a contractor will be able to inspect any leaks or safety issues.  They will also be able to make sure that your home or business has safe indoor air quality levels by testing for contaminants.
And there you have it.  We wanted to create a simple list of things you can do as a home or business owner right away to help your indoor air quality.  If you are concerned about your air quality or central air unit, now is the time to call.  We are happy to answer any questions or schedule an appointment.