Modern air conditioners and central air cooling units are able to operate at quieter levels than ever before.  This means if you hear weird noises during operation they should not be ignored.  Some of the best advice we can give people is to treat their ac just like they would treat their car.  If you were to fire up your vehicle and it was making strange noises, chances are you would not ignore the issue.  Your air conditioner is just the same, clanking, grinding, or banging can be smaller issues that can lead to large problems if they are not professionally diagnosed and repaired.
Various noises air conditioners can make and what they could mean.
Buzzing or vibration:  These types of noises are usually the results of a part becoming loose.  This can be from various debris in your inside or outside unit, a loose fan blade, the condenser coil and so forth.  Although this issue could be a simple fix, it should be addressed before things get worse over time.
Hissing or bubbling noise:  This type of a noise will usually come from your outdoor ac condenser unit.  A hissing or bubbling noise is typically a sign that you have a leak in your system and refrigerant is leaking.  Refrigerant gases are dangerous so you should not try and repair the problem on your own.  Refrigerant is also necessary for your central air unit to run properly so this problem needs to be addressed and repaired as quickly as possible.
Screeching or screaming noises: In general, these unpleasant noises can arise in two places, the fan motor or the compressor.  If the noise happens during the entire time your air conditioner is in operation, it is usually a fan motor that has gone bad.  This can easily be fixed by calling your central air repair company serving Draper.  If the noise happens during startup, the problem most likely is in the compressor or the motor that drives it.  Unfortunately, this can mean that you will need to replace your condenser unit at your home or business.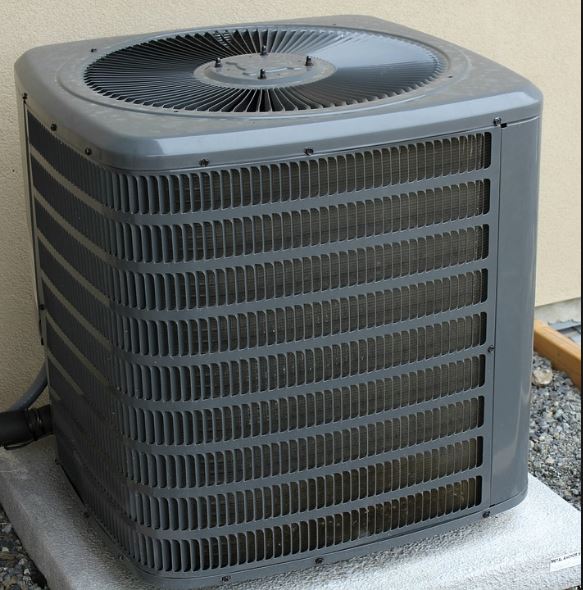 Schedule a professional HVAC inspection today.
If you are experiencing anything out of the ordinary in your cooling system call Plumbing Utah Heating & Air today.  We are running various promotions this summer to help you save money while staying cooling.  Call us today at (801) 601-1298 to schedule an appointment, mention these coupons below to save even more on our low prices.