As a home or business owner looking at various options to cool your home you are probably doing some online research.  As you search through Google to find the best air conditioning solutions for your home, you will probably see a lot about central air.  Whenever someone is considering making an upgrade to their home or business it helps to have a pros and cons list.  These benefits and drawbacks should also be weighed against your budget, cooling needs and expectations.

Benefits of a central air conditioning system:
Consistent temperature:  Central air allows you to program the temperature of your home or business throughout the day.  This means you can keep temperatures at a desired level even when you are not home.
Filtered air:  Unlike other cooling solutions central air allows you to filter and clean the air as it enters your home.  Standard filters do a great job of removing pollutants and allergens if they are properly maintained.  If cases when you have people suffering from asthma, various illnesses or young children homeowners can also use HEPA filters that allow for an almost healthcare grade level of cleanliness in the home.  Your local HVAC specialist can also install an ultraviolet light system that kills 99 percent of bacteria and airborne germs as it passes through your ducts.
Heating and cooling combo options: Salt Lake City can be an extremely hot or cold place to live.  Homeowners will be happy to learn that a professionally installed central air system can both cool and heat the home at various times.  This means that you simply must set a temperature and one system will handle both the heating and cooling of your home or business.  These combination options reduce maintenance because you are only dealing with one system.
The potential drawbacks of a central air system:
Cost of Installation:  Air conditioning is considered a luxury item.  And when we are talking about central air systems, we are talking about the best, top of the line solution.  These initial costs are something that needs to be taken into consideration with your HVAC technician.  The good news is that an expert central air installation company should be able to offer financing options to help alleviate financial burdens.
An increase in higher energy bills:  Your energy bill is determined by your current cooling and heating situation.  If for example, you have currently only used a small swamp cooler or window mounted AC unit you may notice an increase in energy bills.  The other side of that coin, however, is that you can also have your energy bill decrease because new models are highly energy efficient.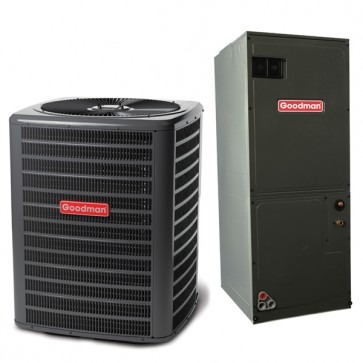 Conclusion:
There are several factors that go into determining if central air conditioning is the right solution for you.  The first step is to find a Salt Lake City central air conditioning company that you can trust.  These technicians will be able to give you a solid quote that includes prices, time frames, and warranty information.  If you are interested in learning more about how your home or business is cooled call Plumbing Utah Heating & Air to schedule a consultation.