SEER stands for Seasonal Energy Efficiency Ratio.  If you have ever worked with a local heating or cooling company then perhaps you have heard this term before.  In a nutshell, it is a numeric rating that air conditioner and heat pump manufacturers give to their units.  A SEER rating is calculated by the cooling output divided by the total electric energy input during operation.  A common way to describe the rating is that it works similar to the mpg (miles per gallon) rating your car will get on the highway.  Just like your vehicle, the mpg rating will go up and down depending on the situation.
How SEER ratings affect my cooling needs.
Modern central air units will have a rating ranging from 13 all the way up to 22.  Although the number rating is important, it is not the only factor that determines how energy efficient your home cooling solution is.  Seasoned Sandy central air contractors know that it is important to take other factors such as the size of your home or business into account.  Your ductwork and airflow design will also determine how quickly and efficiently certain rooms can be cooled down while running your ac.  The best advice we can give you is to speak with a central air company near you to get advice from a professional.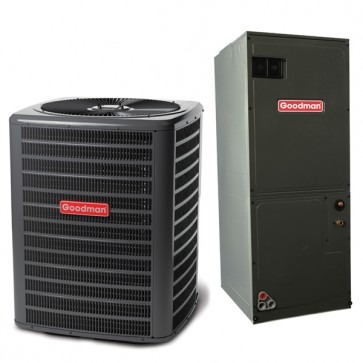 Contact Form
Use this form to schedule an appointment or repair speak with an HVAC professional.
Is upgrading your air conditioner the right choice for you?
It is the job of the technician during your HVAC estimate to help you make the right choice for your family or your employees.  For most people, it is about balancing their cooling needs with their budget and the size of the property.  A general rule of thumb is that ac units with higher SEER ratings will cost more than less efficient models.  The benefit of deciding to upgrade your unit is that you will save hundreds of dollars a year on your air conditioning bill.  For many people, it also provides a sense of pride knowing that they are doing their part to help stay green and reduce our carbon footprint.
If you have more any questions or concerns about SEER ratings or would like to schedule a consultation call us here at Plumbing Utah Heating & Air at (801) 601-1298 today.