It is the time of year again when it is cold enough outside to have your heating unit running both day and night.  For most homes and businesses it has been the first time firing up your furnace in 7 months or so.  Many Salt Lake City residents may find that their units will have problems at the beginning of the season.  The phones have been ringing off the hook for the past couple of weeks now with people asking a simple question, "Why did my furnace break down?"  Although this is a short question, the answer can be quite long.  Our HVAC contractors thought it would be a good idea to share some common reasons why your furnace may be shutting down or turning on and off frequently.
This may sound like a no-brainer, however, there is a handful of service calls we get every year where the solution is quickly handled by the thermostat.  Make sure that your settings are turned to "heat" and that a temperature is set that is above room temperature.  Setting the temperature 5 degrees above room temp will turn the furnace on when set to auto.  It is also worth your time to ensure that the batteries have plenty of juice in them.
Ensure that your furnace is getting power
Another simple "solution" is to simply ensure that the breaker has not switched to the off position.  If you are comfortable we also highly recommend taking a few moments to inspect that the power switch is turned to the "on" position on the heating unit as well.
Clean filters are key
We are all having the unfortunate reality of breathing in pollutants due to the heavy inversion Utah has each and every year.  During this time you want to stay diligent and keep your air filters clean.  Not only will this help your breathing, but it will also keep your furnace running.  Dirty air filters will cause your furnace or central air unit to overheat and shut off.
Ensure that your furnace is getting proper airflow
A common sign that you are not getting proper airflow in your home or business is when a few rooms are warm while others are cold.  Inspect your ducts and vents to ensure that all the vents are open and that there is not a leak in your duct system.  Another area where you can investigate is the intake and exhaust outside of your home.  Make sure these areas are clean and clear of debris or snow.  If you have a heat pump you will want to make sure that grass and leaves are away from the fins of the outdoor condenser unit.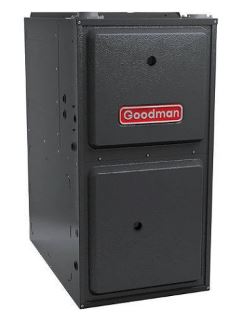 Still not sure, call a professional HVAC company
The suggestions above are simple things you can do before you make a service call request.  Don't get us wrong, our heating and air technician's dispatch all over the valley and are ready to serve you.  However, if you take the time to look at these simple fixes you can instantly get your heating unit working right away.  Questions or concerns?  Call Plumbing Utah Heating & Air today for fast and friendly service.