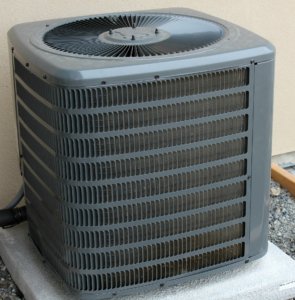 Why AC Tune-Ups are so important
There are many things in life that we cannot live without.  Things such as food, gas in the car, electricity, water are just some examples.  And, we understand that sometimes life gets a bit tough.
Here you are, it's the time of year that you are looking at the finances and ask yourself, "Do I really need to get an AC tune-up?"
Our answer, "No. You really don't."
Yep, we are central air professional and provide an outstanding service.  But, we also understand that sometimes finances are tough. We get it.
But, understand that skipping AC tune-ups means that you could be putting your AC at risk.  Skipping a tune-up means that you are okay, with it being "just fine". This could die mid-summer and leave you stranded in the heat.  Or, worse, you could lose your warranty and of course, it loses energy efficiency year after year.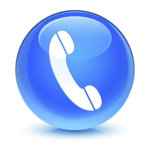 Yes, you can skip your tune-up but is that really the best solution for you?  Probably not. You see, a tune-up is far less costly than a repair or a replacement.  And, it is recommended by the manufacturers to have a tune-up every year.
The professionals in various areas also recommend getting your oil changed in your car.  And, you to have a yearly physical. Do you skip out on that?
If you are the type to live by the seat of your pants then do it.  But, if you want to avoid something super costly in the long run, get the AC tune-up.  You cannot go wrong. This is similar to not having the oil checked in your car and blowing up the engine.  Getting the oil checked and changed often is far less costly than losing the car. The same goes for your AC unit!
AC tune-up Prepares the Unit
In the springtime, when we recommend getting an AC tune-up, your unit has probably sat for many years.  And, to expect that it will run as efficiently as it did at the end of the following season right from the start, is not an optimal perception.  
Think of it like a car.  
Those show cars that people love to take to car shows and show off.  They are driven to the shows each summer and put in the barn to set. Do you think they just get in and turn the key and expect everything to be okay?  Doubt it. It will need an inspection to ensure there wasn't any mice damage over the winter. The fluids are okay and the battery is in working condition.  This is something that most people agree is fairly normal. So, why would someone expect to turn on a central air system that costs just about the same as that car and have it run perfectly year after year?
AC Tune-Up is Less Costly in the Long Term
Save yourself some money and headache and have an AC tune-up rather than an AC problem.  
AC problems can be super costly.  
Sometimes, it can take out the entire unit and cannot be repaired.  
Think of the car example above, what if the oil pan got a hole in it and there isn't any oil?  What if firing up that engine without oil? That will lead to total disaster. Exact same issue with your AC unit.  So, before you have a disaster, call the professional AC Tune-up at Plumbing Utah Heating and Air. We are happy to help with any and all questions or concerns.