So spring is here and summer is just around the corner and I'm sure you haven't even thought about your central air. But the fact is most homeowners don't and it can cost you a lot of sweat and money down the road.  That's why here at Plumbing Utah Heating and Air we've got you covered and put together 5 simple maintenance tips you can perform yourself to help you keep that central air system running smoothly and house nice and cool this summer!
1. Keep The Vegetation Under Control
We know, everybody runs when we start talking about yard work! But it is a must when it comes to keeping your AC unit running efficiently. AC condensers are ugly and homeowners will do everything they can to hide that eyesore. Trees, shrubs, and fences are a pretty common way to do this effectively.
The problem with this is even though the eyesore is gone your air conditioner is not and it needs a good amount of space to be able to run efficiently. This is why the pro's at Plumbing Utah Heating and Air recommend that keeping all landscaping away from the ac unit to a minimum of 3 feet or more.
Also, don't forget the leaves! Here in Utah, we love our trees and every fall those leaves…Fall. So make sure before you fire up your unit to go out and clean up any leaves or other debris that has collected around the unit during the fall and winter.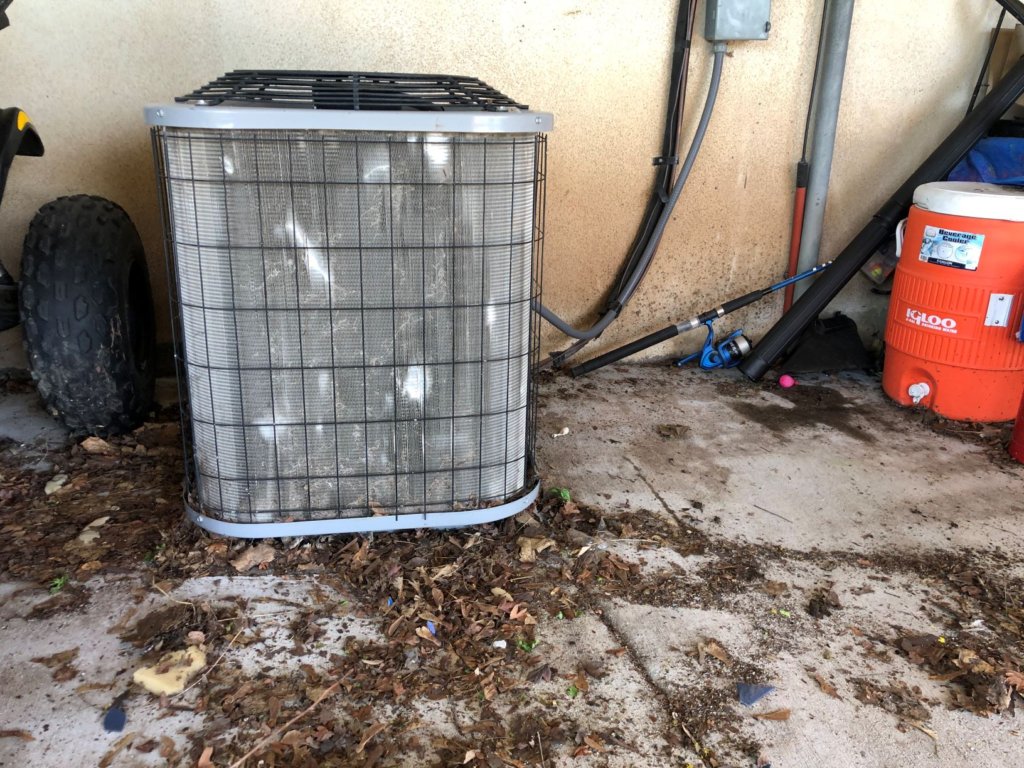 It's probably not something you have thought about but yes your AC unit does like a good washing a couple of times a year. I know "out of sight out of mind" but if your unit is in a location that goes unnoticed it can be easy to forget this one.  But this is one step you don't want to overlook.
Okay, so the way your AC unit cools the air is it pulls in air and when it does its pulling in all kinds of particles. From dust and dirt to pollens from trees and other plants. Anything floating around in the air will be pulled through it and will collect on the little fins of the condenser.  This restricts the airflow causing the unit to work harder than it needs to and in some cases causing the unit to overheat.
So get the hose out and spray that bad boy down starting from the top of the unit and working your way down to the bottom of the unit making sure you get all sides of the condenser. Don't be afraid to use a strong stream of pressure, it can handle it.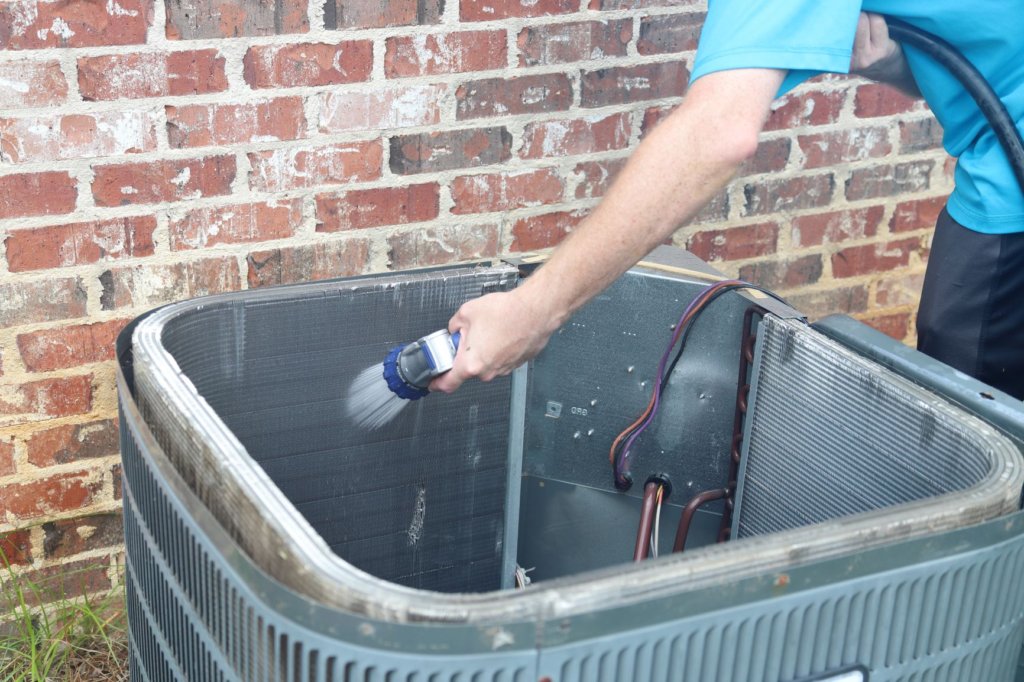 This is the most overlooked by homeowners and it's a big one. To maintain your air conditioner properly the name of the game is "air flow". You should replace your filters every 90 days or so. But it also depends on how often you are running your unit. During the peak of the summer it may be best to replace the filter less than 90 days but use your best judgment.
4. Program Your Thermostat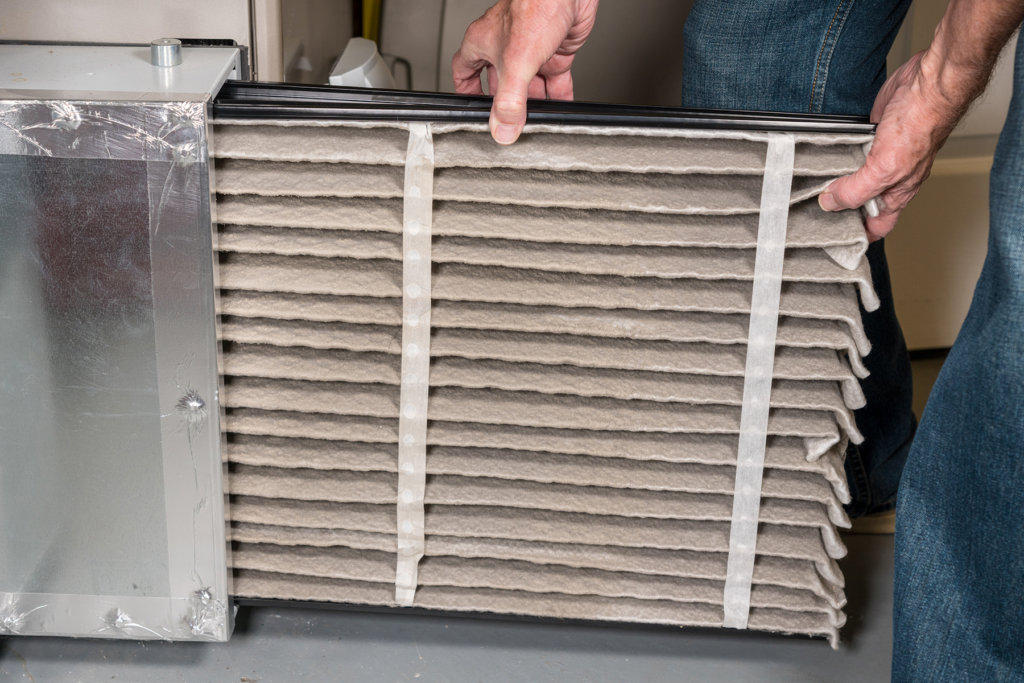 Most homeowners don't know how or don't even think about programming their thermostat. They just set it to the desired temperature and forget about it. But setting it and forgetting it could be costing you a lot of wear and tear on your AC system and a ton of money in energy costs. Setting up your thermostat by day and time can help reduce the overall usage of the unit and saving you money.
A homeowner with older thermostats may want to consider upgrading to a programmable or smart thermostat. Having a programmable thermostat allows you to set the temperature higher when no one is home and to cool down the house when you are at home. A smart thermostat allows you to control the temperature of your home from anywhere in the world. They also have apps that will help you save money by showing you your usage and recommending the best time to use to save money.
5. Get An Annual Inspection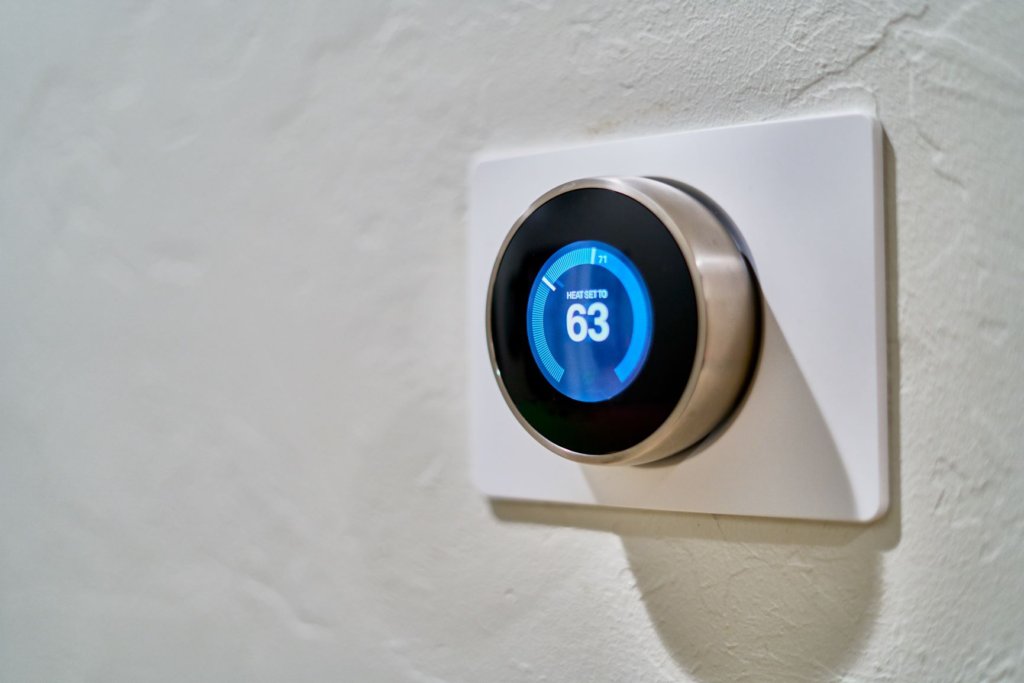 This spring or before the summers high temperatures get here. We recommend an annual inspection and our expert technicians will perform a full inspection and cleaning of your AC system. Which include…
Replacing your air filters
Check all wiring and electric connections
Clean the condenser coil and unit
Lubricate moving parts
Here at Plumbing Utah Heating and Air, we are available 24 hours a day 365 days a year to assist with your Heating and Air conditioning issues or concerns. If you would like more information on how to maintain your AC system or would like us to come out and inspect your system click here to schedule a time today! We also offer free estimates for your added comfort in choosing Plumbing Utah Heating and Air. Stay cool today and call the best in the state.
We proudly serve Salt Lake City, Davis, Summit, Weber, and Utah Counties.
Thank you for choosing Plumbing Utah Heating and Air!