Outside temperatures have started to cool down recently.  In fact, Utah just had the coldest ever recorded temperature for October this year.  Even though we may not be using our heaters every day, it will soon be that time of year.  When winter hits you want to make sure that your furnace is ready to perform as effectively and efficiently as possible.  This is true whether we are talking about a home, your business, or a large commercial facility.  Having an annual tune-up will achieve two important goals.  The first is that it will keep your furnace warranty intact.  Secondly, have an inspection will help you avoid unexpected furnace repair in Salt Lake City, UT.
Having your heating unit professionally maintained early in the winter, or even fall season is a fantastic idea.  We are going to list some of the main benefits below.  Apart from keeping your furnace running smoothly, you can avoid long wait times.  One thing that can quickly put a damper on the holidays is having your home be freezing because the furnace is broken.  The beginning of each season is always going to be the busiest time of year for heating repair companies in Utah.  Get ahead of the line and schedule a safety and performance inspection weeks before you will need your furnace on a daily basis.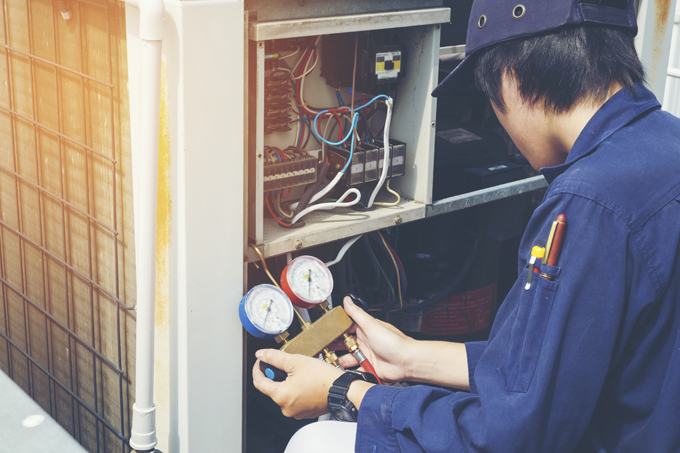 Benefits to an annual furnace inspection
1. Lower Utility Bills
One of the best things you can do to keep your utility bills in check is to ensure your heating unit is running as efficiently as possible.  When regular maintenance is performed your electrical connections are tightened, moving parts are lubricated, blower components are inspected and adjusted, correct airflow is measured, and the condenser and evaporator coils are inspected.
2. Safety is Achieved
Perhaps the most important benefit of a furnace inspection is to help ensure your furnace is running safely.  The last thing you want is to worry about your heating unit becoming dangerous for your household and family.  This is especially important for natural gas furnaces, which can become dangerous if they are old and could be leaking gas.  Our expert contractors look at the main areas where safety concerns can arise.  This includes a cracked heat exchanger or loose gas line.
3. Extended Equipment Life
One of the main things a furnace inspection tech will be doing is making minor adjustments to keep your furnace running better for a longer period of time.  With a mixture of cleaning, lubricating and inspecting you can help prevent your unit from waring down from operational wear and tear.  You will also gain peace of mind by knowing that smaller issues are addressed and fixed before they can develop into larger repairs or a full replacement.
Contact Local Heating Experts
If you haven't had your inspection or maintenance visit, now is the time.  The experts at Plumbing Utah Heating & Air are here to provide fast and friendly service throughout the valley.  Please feel free to redeem this coupon to save you even more money.  Call today at (801) 601 -1298 to speak with our office and schedule a visit.