It seems like almost every appliance or utility has a "smart" version of it these days.  Perhaps you are all on board and love modern technology enhancing our everyday items.  Or on the other hand, you feel it is unnecessary for a refrigerator to have a screen on the door that tells you the local weather for the week.  One modern tech item that our HVAC customers are interested in is the smart thermostats that are becoming more popular in homes and businesses.  But what exactly is a smart thermostat, and do they provide enough benefit to justify an installation?
Understanding smart thermostats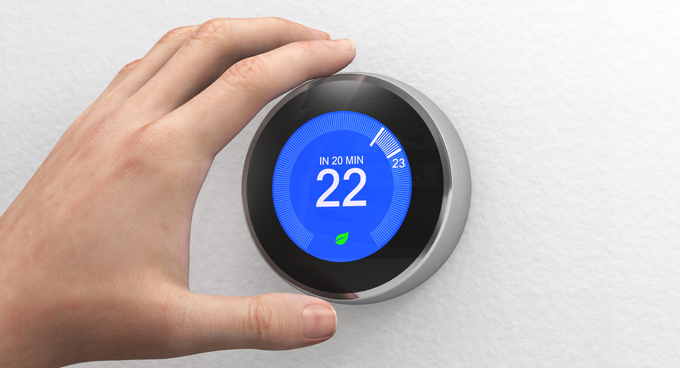 Smart thermostats are designed to make it easier for people to keep their property at a comfortable level.  They do this all while saving money by helping owners keep their furnace and central air unit running at optimal times for efficiency.  Did you know that our heating and air systems account for over half of our overall energy costs each month?  Smart thermostats help keep utility bills low by making it easier than ever to manage your heating and cooling needs, especially when you are away from home.  Advanced thermostats use wi-fi to connect to mobile devices where owners can adjust temperatures and operation based on schedules, when they will be home and current weather conditions.
Is a smart thermostat right for me?
According to recent HVAC system surveys, only 10% of people take the time to program their thermostats for weekday and weekend activity.  Most simply set an ideal temperature and have their furnace or central air unit maintain that temperature regardless of what time it is, or if they will be home at all.  Smart thermostats give owners detailed usage information after just a couple of weeks.  This allows users to optimize their HVAC system so that maximum efficiency can be achieved with ease.  Therefore, many homeowners will see a noticeable saving in utility bills after the first month.
Unfortunately, not every home or business is set up for a smart thermostat right from the beginning.  Although they are installed similarly to an ordinary programmable thermostat, they require certain electrical connections and need will only be compatible with certain HVAC units.  So don't go out and buy a smart thermostat without consulting a local heating and air company to perform a system compatibility check.  If you live in or around Salt Lake City, the specialists at Plumbing Utah Heating & Air is here to help.  Call us today at (801) 601-1298 to learn more about how you can use your phone or tablet to interface with your HVAC system like never before.