Our plumbers are always ready to serve residential and commercial customers. Most of the time we are ready for same-day dispatch. Call today to schedule a plumbing expert.  We serve all of 84047, 84093, 84121, 84171, and all other zip codes in Cottonwood Heights.
Plumbing Repair Company
Cottonwood Heights is a town that can have regionally specific plumbing problems. Many of the homes and businesses in Cottonwood are older so you see a lot of wear and tear on the pipes in their homes. We have been servicing homes and businesses in Cottonwood Heights for over a decade now. We know the people, the common plumbing issues, and how to fix them. As a company, we can usually get to your plumbing issue the same day that you make the phone call. Plumbing Utah Heating & Air is centered around having the best tools and experts in the business. This means we get the job done right the first time.
List of services we provide
drain cleaning
bathroom plumbing
faucet repair
leak detection
rooter services
water heater repair
No matter what issue you are facing you can rest assured that we are the right plumbing company for you. Every single job comes 100 percent guaranteed, we also have the longest and best warranties in the industry.
What our Customers are Saying
My furnace went out in the evening after hours I called and 45 minutes later Quinton showed up and checked it out and determined it was time to be replaced. First thing in the morning of the next day Quinton and his crew showed up and replaced it. They did a quality job and it's warm and cozy once again. I would highly recommend them.
Andrew Shirley
2022-01-30
I called on a Saturday at 4:00pm with a semi emergency. Plumbing Utah Heating and Air was the 5th Plummer I called. Cody from PUHA was the first to call me back out of everyone and he was at my house in less than 30 minutes. He was very professional, showed me the problem, told me how much it would be to fix before he fixed it(very fair price). He fixed it quickly, tested it to make sure it worked properly and he even looked at a couple other items that were not emergencies. Great experience. I never take the time to fill out reviews but I felt I needed to after this experience. Thanks Cody and plumbing Utah heating and Air!
Aaron arrived promptly and was able to get our toilet unplugged quickly and easily. Very courteous and professional. We would highly recommend this company. We would without hesitation use them again.
Sterling Crockett
2022-01-10
Aaron and Jake were great to work with. I had a new plumbing, faucet, dishwasher and garbage disposal. installed and they did a fantastic job. Very professional and respectful of my home and sleeping baby. 5 stars!
We had a leak in our water main line that caused our water usage to skyrocket. Brandon came out to find the leak and didn't charge us for the detection when he quickly determined it was right next to the meter. He sent out his team (Chris, Crosby, and Jordan) and they fixed it in a day without digging up the sidewalk, which saved us even more money. They even took the time to remove some gravel before digging and replaced it after the repair so it looks like it was never dug up. I would recommend these guys to anyone.
David was great, he showed up on time, kept me in the loop about an addition problem he found while replacing a cracked pipe, and he was able to get everything fixed quickly. Very happy with the quality of the work.
Spencer Johnson
2021-12-22
Aaron and Jordan were excellent and professional and took care of our two leaks in about five minutes. Absolutely will call again!
Great experience! Cody was very professional, he was on time, and helped us figure out what was causing a leak under our sink. He explained the issue clearly and what was causing it. He also helped tighten our faucet handle. Very thankful for Cody's help and his expertise!
I called and they were able to fit me in between jobs. They said it was such a simple job they didn't feel write about charging me. Very courteous and quick. I was expecting a couple days, but they came out and had things resolved withing the same hour!
Request a free quote
We are happy to answer your call 24 hours a day, 365 days a year. Plumbing problems do not only happen during regular business hours. The best part is that we do not bring extra costs to you for requesting work after hours or during holidays.
Plumber services include:
Drain cleaning: If you have a clogged drain line or pipe, we are the company to fix it. Our techs provide complete drain cleaning services to keep your pipes flowing.
Leak repairs: We are some of Utah's best leak location and repair companies. Our techs can find any water, sewer, air, or gas leak and repair it right away.
Broken pipe repair: Our plumbers fix broken pipes of all sizes and use. If your pipes have burst, are leaking, or require thawing we are here to help repair your damaged pipes.
Water utility services:
Water heaters: Our plumbers are here to repair your damaged or broken water heater. If you are experiencing a leak, or need a technician to install a new water heater, call us today.
Water softeners: Are you dealing with hard water in your home or business? We are here to install or repair your water softener to remove hard water, saving your pipes and fixtures.
Sump pumps: We are experts at removing water from the foundation of your home or business. Our plumbers are here to install or repair sumps pumps, french drains, and sewage ejector pumps.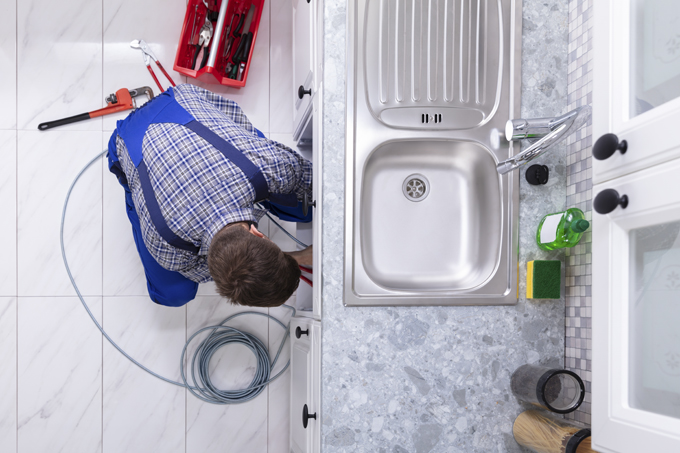 Plumbing Utah Heating & Air
9322 700 E
Sandy, UT 84070
Phone: 801-601-1298