At Plumbing Utah Heating & Air we know that we are the right team for the job. Regardless of your home cooling needs, we are here to provide top of the line service at a great price. A large part of this dedication is centered on educating our clients. When we arrive at your home our friendly staff will go over you homes cooling requirements as well as any concerns and maintenance advice. It takes a professional with experience to recommend and install a unit that will properly keep your house cool during Utah's scorching summer months. Another key to our service is about installing air conditioners that are highly energy efficient. Although these units may have a higher initial cost, they end up saving far more money in the long term.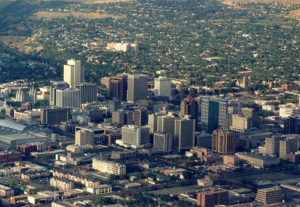 Our main home cooling services.
No matter how large or small your project is we handle every job with the same level of care and attention to detail. Below are some of the main services we offer to help keep your home nice and cool.
Central air repair, installation, and maintenance. Our central air technicians are ready to service and inspect your central air unit. It is highly recommended that you have a professional central air company inspect your unit on a yearly basis at a minimum.
Air conditioner repair, installation, and maintenance. Trust Plumbing Utah Heating & Air to be there for you every step of the way. Whether we are dealing with new construction and ductwork or maintaining a unit that is older we want to be your preferred local cooling company. Give us a call to see the Utah HVAC difference with all your air conditioning service needs.
Utah commercial cooling repair
Our team is the preferred hvac contractor for many local companies from mom and pop shops to large national brands. We are happy to offer all the same cooling services to commercial companies that we offer to the residents of Salt Lake City. We encourage you to call today at 801-601-1298 to speak with a representative to learn more about our pricing, service, guarantees and time frames.
Plumbing Utah Heating & Air
(801) 601-1298
9322 700 E
Sandy, UT 84070