Utah furnace repair company
(801) 601-1298

Our technicians are always ready to serve residential and commercial customers. Most of the time we are ready for same day dispatch. We are ready, willing and able to fix your broken furnace, provide complete heating tune-ups, safety inspections, replacements, upgrades and installation services. Call today to schedule an HVAC expert.
Our technicians understand the importance of your home's heating system. Utah's winters are harsh and there are few things worse than being cold in your home or business because your furnace, boiler, radiator or water heater isn't working properly. At Plumbing Utah Heating & Air we provide a thorough analysis of your home and your heating needs to provide ideal solutions regardless of your setup. We provide free estimates with options. Our technicians go over the costs and concerns associated with various options to ultimately help you decide if a repair or full replacement of your furnace is your best option.
Our technicians are ready to dispatch. We work diligently to make sure that our contractors are available as quickly as possible. We understand that when your home or business is freezing cold, you need help right away. Often times we are ready for same day dispatch.
We offer repairs and maintenance plans with options. Never feel backed into a corner again. Our technicians are trained to offer several options and go through them with the client so that you can make the right decisions for your budget and heating needs.
Outstanding warranties on our services. No one stands behind their work like we do. We offer comprehensive warranties in our services, repairs, and installations. We are here to give you peace of mind by knowing that your service call will last for years to come.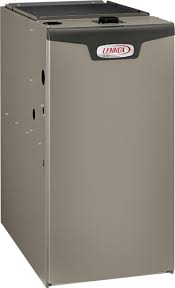 Furnace maintenance & installation.
Any unit that is not properly maintained is going to give you problems eventually. Every homeowner should be covering the basics on a regular basis like keeping your furnace clean and replacing the filter. We have always maintained that the best course of action is going to be a yearly maintenance plan with your heating contractor company. Not only will this increase the expected lifespan of your machine, it will help ensure that your furnace is running safely without leaks. If you are looking for a reliable heating company to tune-up or inspect your furnace you have come to the right place.
Common home heating questions
Why is my furnace blowing cold air? This is a common problem that we run into on service calls. Check your thermostat, sometimes that blower can be set to be continuously on so air will flow even when the furnace is not running. This problem can also indicate that your furnace is overheating, the simplest solution is to replace the air filter. Do not ignore this problem as it can permanently damage your unit's heat exchanger.
Why does my furnace shut off? This occurs when you furnace shuts off before your home has reached the temperature that it is set for. This problem is known in the industry as short cycling. It can be caused by a dirty air filter, causing your furnace to overheat due to lack of air flow.
Quick contact form.
Fill out this contact form and we will get in touch with you. Typically you will be speaking with an HVAC expert within 1 hour.
Plumbing Utah Heating & Air
Phone: (801) 601-1298
8300 700 E Suite D,
Sandy, UT 84070