Utah heat pump repair company.
(801) 601-1298

Our technicians are always ready to serve residential and commercial customers. Most of the time we are ready for same day dispatch. Call today to schedule an HVAC expert.
Many homes have a standard setup to keep their home at comfortable temperatures during the cold and hot seasons. This typical method consists of one outdoor unit condenser to keep the house cool, and a fuel burning furnace within the home used for heating. Although this method works great, there are other options. Depending on several factors a heat pump may be the ideal choice for your home's heating and cooling needs. A heat pump looks and functions similarly to a typical condenser unit, with a few major differences.
What is a heat pump and how does it work?
Heat pumps essentially work the way that their name suggests. They use refrigerant to grab heat from one location and transfer it to another. By grabbing the outside air and compressing it the temperature of the air will increase and is pumped into the house.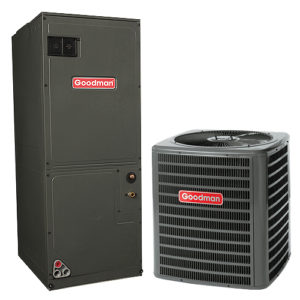 Heat pump installation and repair.
Quick contact form.
Fill out this contact form and we will get in touch with you. Typically you will be speaking with an HVAC expert within 1 hour.
Plumbing Utah Heating & Air
(801) 601-1298
9322 700 E
Sandy, UT 84070