Sandy heating service and repair
(801) 601-1298

Our technicians are always ready to serve residential and commercial customers. Most of the time we are ready for same day dispatch. Call today to schedule an HVAC expert.
Our main priority to help keep your house warm with the best results at the best prices possible. As a local heating company, we believe in providing helpful information to our customers in their decision-making process. There are several ways that you can warm your house up. Our technicians are here to look at the size of your home, your desired heating levels, any duct-work or ventilation concerns and what your budget is. No project is too large or too small for our team, we are ready to serve you at any step of the way. Whether you are doing new construction on a home, having your very first furnace installed or just need some maintenance on your heating unit we know we have the right technicians for the job. Below are some of the main heating services we offer.
Furnace repair, maintenance and installation. Call today to learn more about how we can keep your furnace running properly, provide full diagnostics, install a new furnace and even provide cost-effective maintenance on your heating units. If you are looking to install a new unit our local furnace technicians can help you make the right decision for your home and family.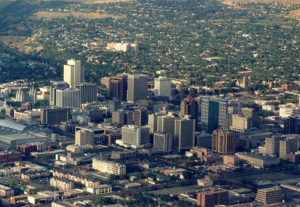 Boiler repair, maintenance and installation. Depending on your home's heating needs a boiler just might be the right solution for you. Our technicians are ready to service, maintain and even install a new boiler to help keep your house nice and warm. If an emergency should arise we are happy to offer 24-hour emergency service at 801-930-0629.
Heat pumps and ductless heating solutions. Ductless heating and heat pumps could be an ideal choice for your home. We are happy to service, maintain and install any ductless heating unit you have or might be interested in.
Energy efficient solutions
Regardless of the age of your home, you want to make sure that you are heating your home in the most cost-effective way possible. Our highly experienced and friendly technicians are ready to answer any questions and address any concerns you may have about your home heating system.
Furnace repair and maintenance programs
At Plumbing Utah Heating & Air we will always recommend a once a year 21 point safety and maintenance inspection on your home heating system. We are happy to help you set up a convenient program that will help ensure your furnace or boiler continues running correctly for years to come. Much like a car, regular maintenance can help avoid damage and a larger repair or replacement bill.
Utah commercial heating services
As a local heating company, we are proud to be the preferred heating contractors for many local businesses. We serve all shops, restaurants, retail stores, and large national brands with the same levels of care and attention. We know that we are the right heating company for your needs and stand behind our work 100 percent. We invite you to call or fill out the contact form below to learn more about Plumbing Utah Heating & Air and what we can do for your commercial heating needs.
Quick contact form.
Fill out this contact form and we will get in touch with you. Typically you will be speaking with an HVAC expert within 1 hour.
Plumbing Utah Heating & Air
(801) 601-1298
9322 700 E
Sandy, UT 84070