Sandy Thermostat Services.
Your thermostat is the most important part of your home or business heating and cooling system. In fact, the most common reason that an air conditioner or furnace is not working properly is that the thermostat has malfunctioned in some way. Our technicians are available and ready to repair, program, replace or install new thermostats to keep your residence at ideal temperatures during the hot and cold seasons.
Finding the right thermostat for your needs.
The technology involved with thermostats has increased over the last decade. Our HVAC technicians have a detailed understanding of the different features, pros, and cons with all the latest models. We can help you find the right thermostat to fit your heating and cooling needs.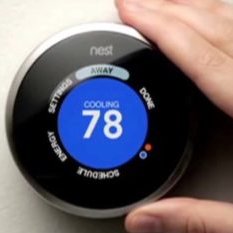 Thermostat repair or replacement.
When a thermostat has been compromised it usually results in either the furnace or air conditioner not starting up when it is supposed to. It can also result in either one of these units not properly shutting off once an ideal temperature has been reached. In many cases when these situations arise it is due to bad or faulty wiring that needs to be looked and repaired by an HVAC professional. Another situation that can happen is the thermostat itself will not turn on, even if the batteries have been replaced.
24 Hour professional HVAC company.
Even though it is a small device, your thermostat has a lot to do with the overall comfort of your home or business. If you are experiencing any problems with your thermostat it is best to call right away. Especially if you are having an issue outside of the busy season. We can be reached 24 hours a day on our company hotline at 801-601-1298.
Quick contact form.
Fill out this contact form and we will get in touch with you. Typically you will be speaking with an HVAC expert within 1 hour.
Plumbing Utah Heating & Air
(801) 601-1298
9322 700 E
Sandy, UT 84070