Humidifier service, installation, & repair.
We all know that Utah has particularly dry air, especially during the winter months. Along with the discomfort that comes with dry air, there are also potential health risks especially if you live with small children, the elderly and people with certain illnesses. Some of the more common symptoms of dry air are skin irritations, rashes, nosebleeds and an increase in the symptoms people who have asthma face. At Utah HVAC our technicians have the knowledge and skills to service, repair and install whole home humidifiers.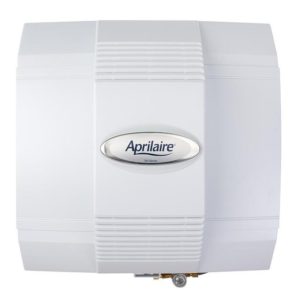 Is a whole home humidifier right for me?
There are some definite benefits to being able to control the moisture levels within your home. Along with the increased health benefits and higher levels of comfort, having higher levels of humidity will make your house seem warmer. On average a house with a humidifier will be able to keep their thermostat 8 degrees lower and still feel just as warm. The average unit will use only 1.5 to 12 gallons of water per day depending on the size of your house and desired levels of humidity. This is a relatively low cost when you think about the energy saving implications these units have.
Speak with a professional about humidifiers, cost, and installation.
Assessing the benefits of a humidifier for your home or business is the first step in making a decision. Our local technicians are here to help you go over the pros and cons of these units. We can also help determine the units that will adequately meet your needs in the most cost-effective and energy-efficient way. We invite you to call our office hotline anytime day or night to learn more 801-601-1298.
Quick contact form.
Fill out this contact form and we will get in touch with you. Typically you will be speaking with an HVAC expert within 1 hour.
Plumbing Utah Heating & Air
(801) 601-1298
9322 700 E
Sandy, UT 84070