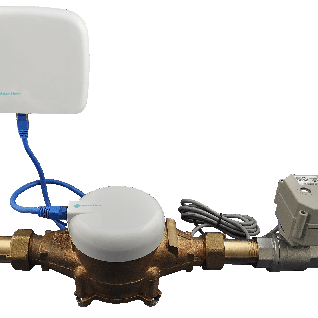 As a company, we have always believed in using the latest technology to provide safety and peace of mind when it comes to your plumbing system. We are happy to now be one of the few if only companies in the Salt Lake Valley to provide the latest and greatest in leak prevention solutions. This amazing new system can be professionally installed by our technicians with easy to control setting right on your smartphone.
Benefits of leak prevention
The main goal has always been to help prevent catastrophic damage to your home or business, primarily by putting a stop to water leaks within your piping system. Benefits of our new leak detection system:
Mobile and text alert right to your cell phone. That's right, if a possible leak is detected in your system you will now be notified via text and email so that the problem can be addressed right away.
Automatic shutoff upon detection. Even if you are away from your home or business leaks can be stopped in their tracks. When a water leak is detected our top of the line monitors will automatically turn your water off to prevent damage until a professional can fix the leaking situation.
Detailed records of your water use. Every month a visual report will be sent to you detailing how much water was used and when the peak times of consumption were. This can help make your household or business more mindful of water consumption, helping the environment and even helping lower your monthly utility bills.
Leak detection and prevention services even when the power has gone out. Our cutting-edge solutions have a battery backup allowing the unit to run even when the power has gone out. This is another great way to keep you safe from leaks whether you are dealing with a simple power outage or a weather-related emergency.
Professional leak prevention installation
If you would like to know more about how Plumbing Utah Heating & Air can keep your property virtually leak and worry-free please call our office at 801-601-1298 to learn more.
Plumbing Utah Heating & Air
9322 700 E
Sandy, UT 84070
Phone: 801-601-1298