South Jordan water line company
(801) 601-1298

Our plumbers are experts with water line repairs or replacements. Call today to schedule a free estimate.  As a company, we offer easy financing and the best warranties in the state. We serve all of 84005, 84043, and all other zip codes in Eagle Mountain.  See below to get instant access to our exclusive online specials and coupons and save on your next service.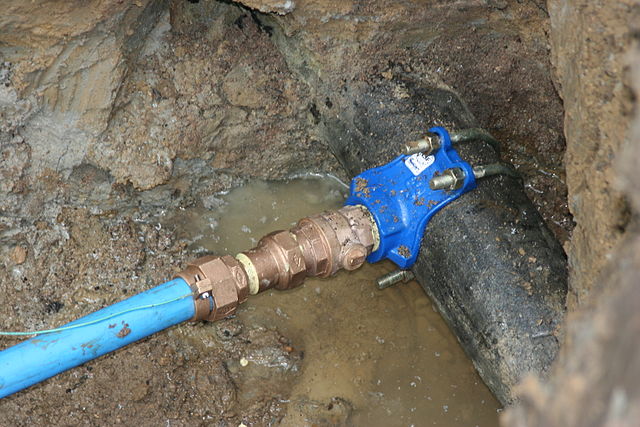 Do I need to replace my water pipes?
The older the piping becomes in your home or business, the more it will begin to show signs of wear and tear.  Whenever we are talking about plumbing issues the problems will get worse over time.  This means that once you notice a problem with your water pipes or water main line you should call a repair company right away.
Signs your water main has been damaged.
It is important that all warning signs are taken seriously.  We are all busy and the last thing we want to deal with is an unexpected plumbing emergency.  However by fixing damaged pipes when they first show signs of leaks you will save yourself from large damage to your home or its foundation.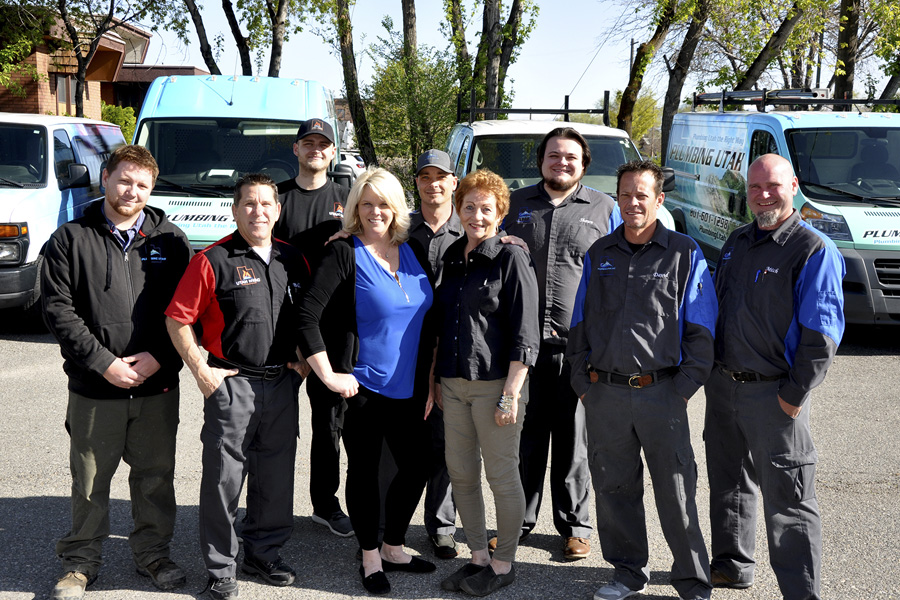 A drop in water pressure – This is one of the most common signs that your water pipes are leaking.  If you suspect something is wrong try turning on two or three water fixtures at once.  Water main leaks will really show themselves as your water usage increases and there is not a strong enough flow due to escaping water.
A spike in your water bill – Your home or business will typically use different amounts of water as the seasons' change.  As you look over your utility bills it is highly advised that you note a spike in costs even though your usage has not increased.  Even a pinhole-sized crack in your water main can cause hundreds or thousands of gallons of water a month to leak underground.  Not only is this expensive, but it can also cause water damage to your property.  At Plumbing Utah Heating & Air we have the best leak location team in the state.  That is why we have a "one-hole guarantee" on all leak detection services.  This means that once we find the source of a water leak and a hole is dug if we are wrong you pay nothing.
Strange sounds especially when your water is shut off – If you hear a hissing or rumbling noise it is a strong sign that water is leaving your piping system somewhere.  This can be behind walls, underground or anywhere in between your home, the city's water main and the street.
Do I need to replace my water main?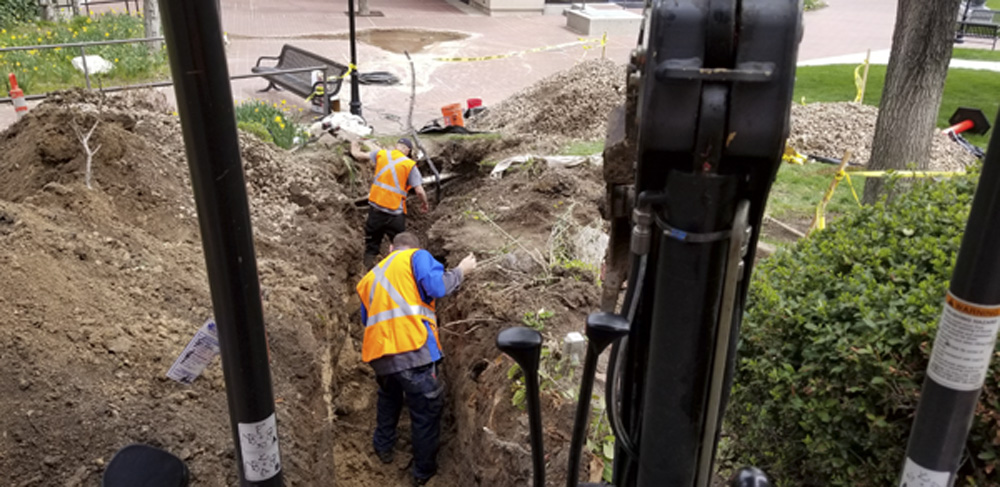 The decision between a repair and full replacement should be based on the information provided to you by a local water pipe repair company.  In most cases, it comes down to how significant the overall damage is to your water piping system.  Old age is one of the largest culprits and is something that is unavoidable given enough time.  If your home or business is older than 20 years, there is a good chance that your pipes were built with outdated materials such as galvanized steel or (now illegal ) plastics such as polybutylene.  As time goes on any underground pipe is going to face corrosion and rust.  This will eventually wear away at the pipe until it develops holes and leaks water.
Our technicians and contractors also see Mother Nature take a toll on water main lines.  Damage can arise from tree and plant roots growing and eventually breaking through the walls of your pipes.  We have also seen cracks, bends, and bellies from things like small earthquakes or freezing and expanding as the seasons change here in Utah.  Regardless of what you are dealing with our plumbers are here for you.  We are happy to provide 24-hour emergency services when the issue cannot wait for normal business hours.  If you believe your water main line or any water pipe needs service call us today to schedule a prompt appointment with a professional.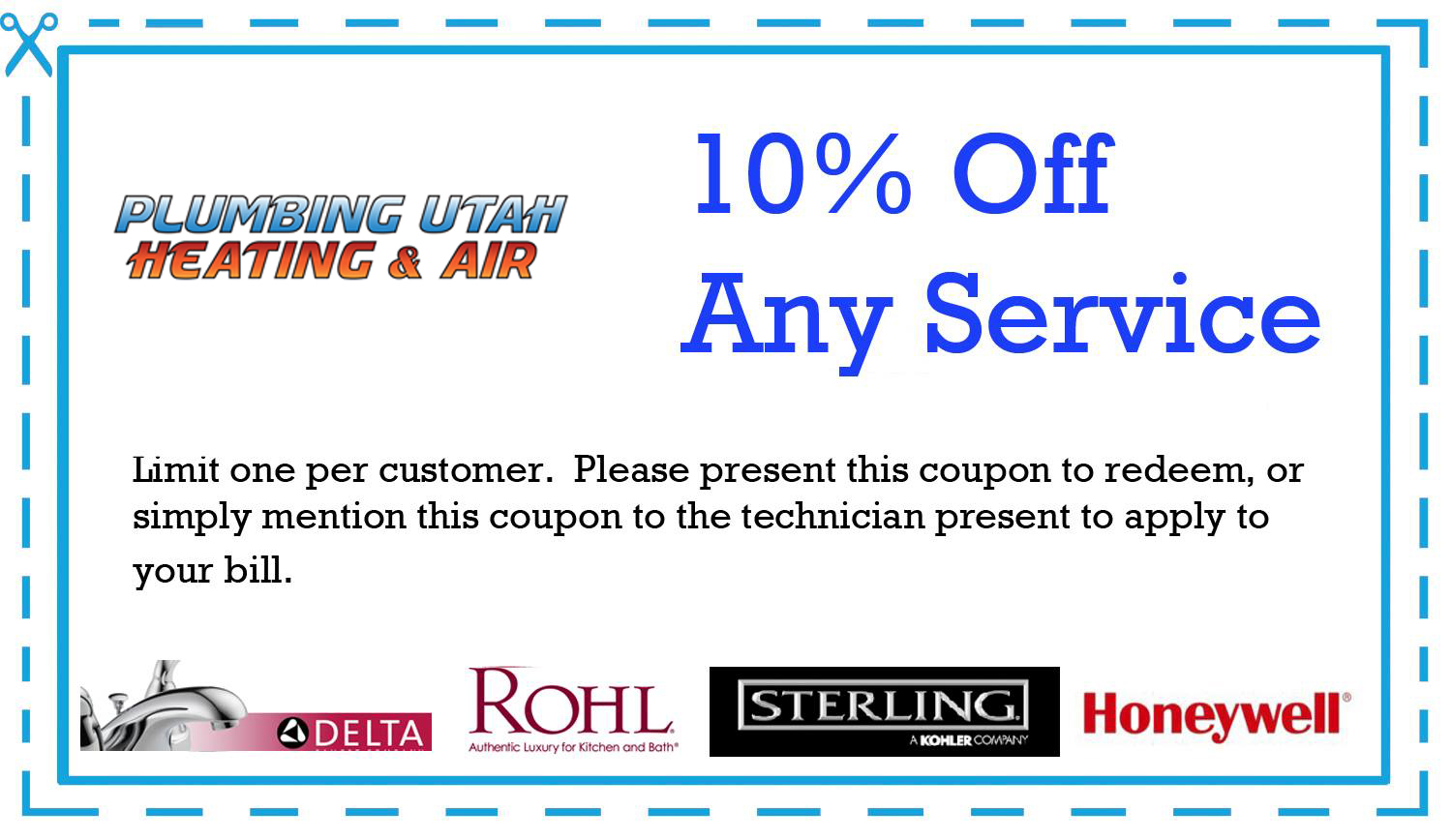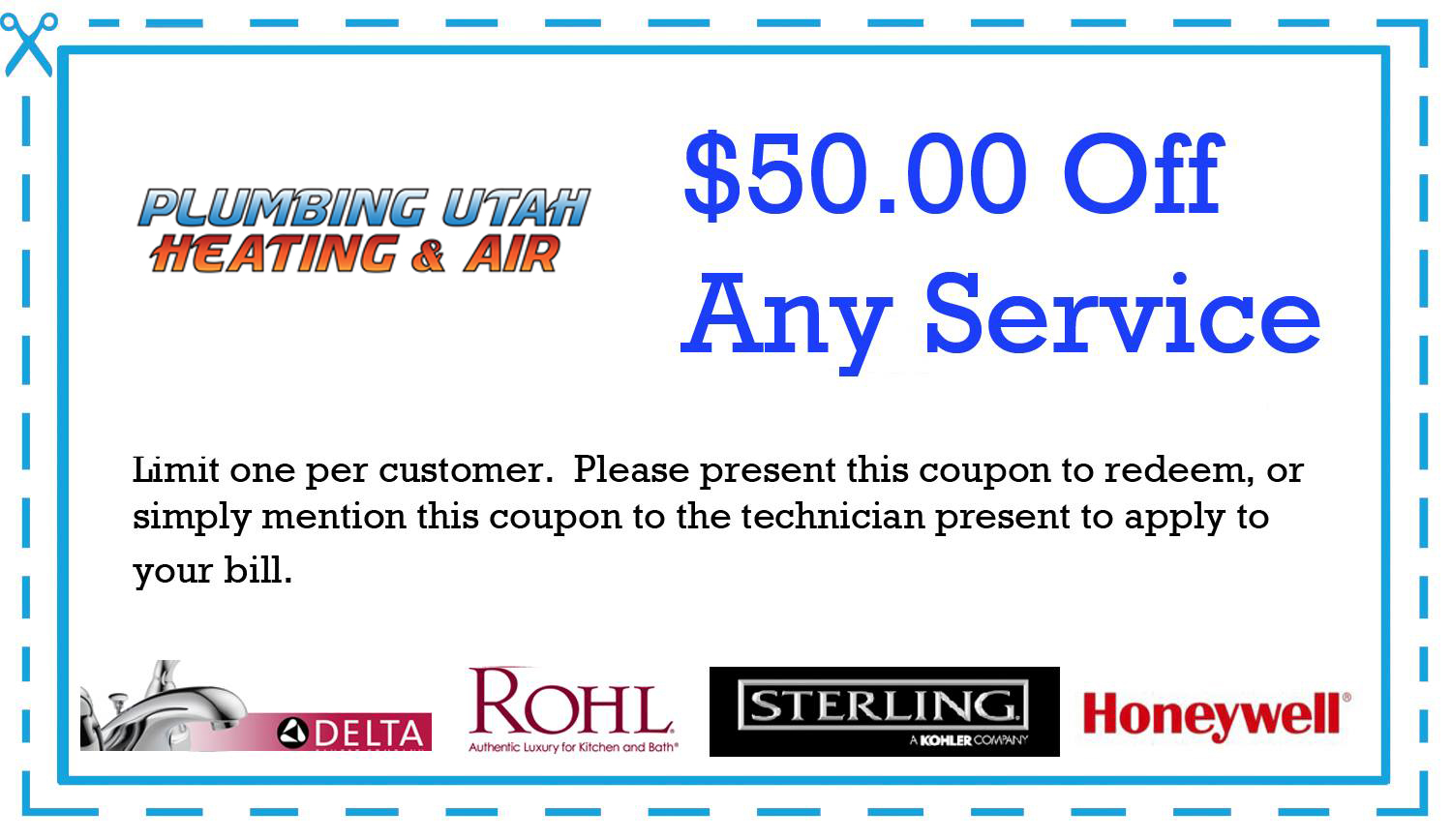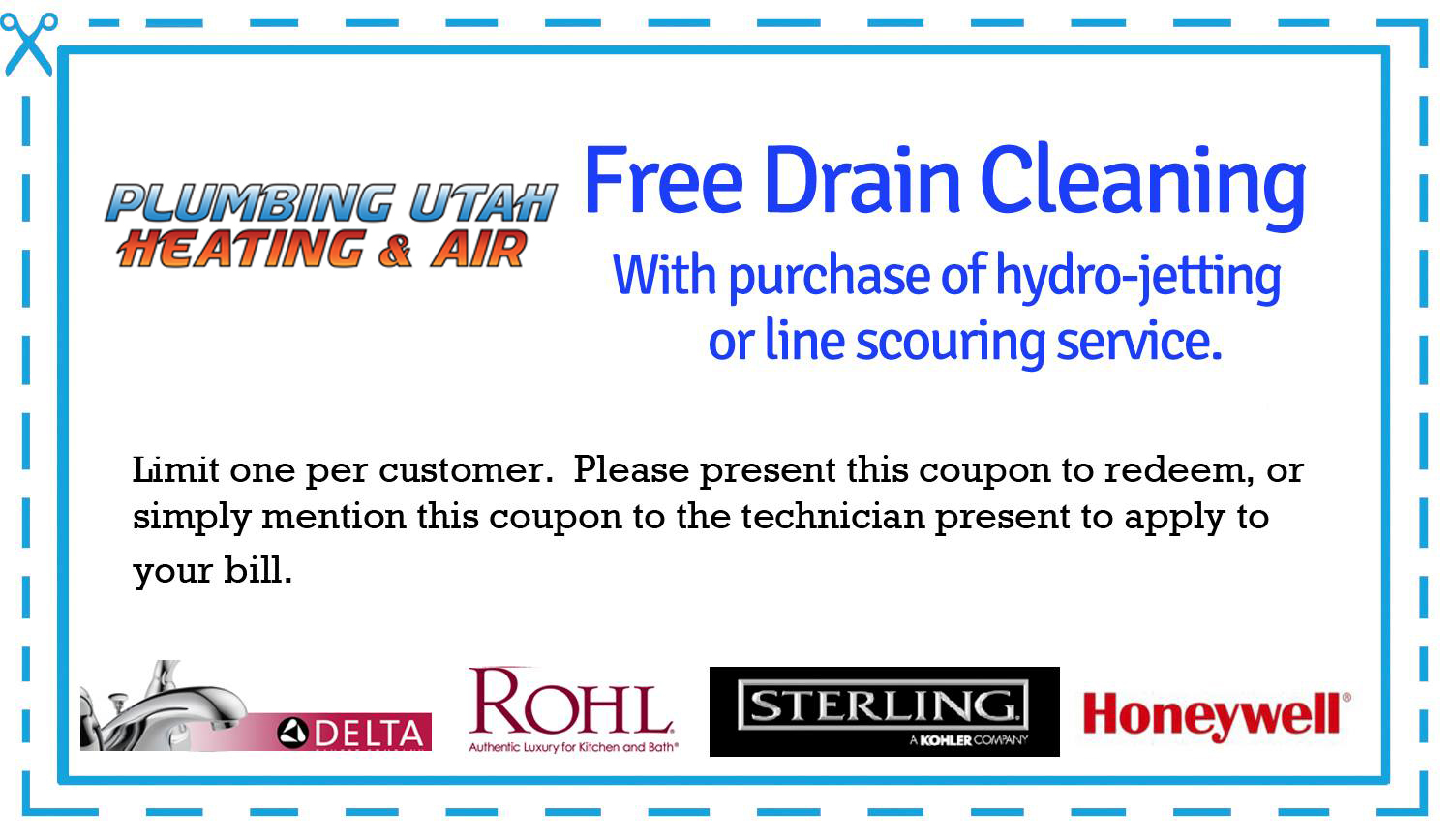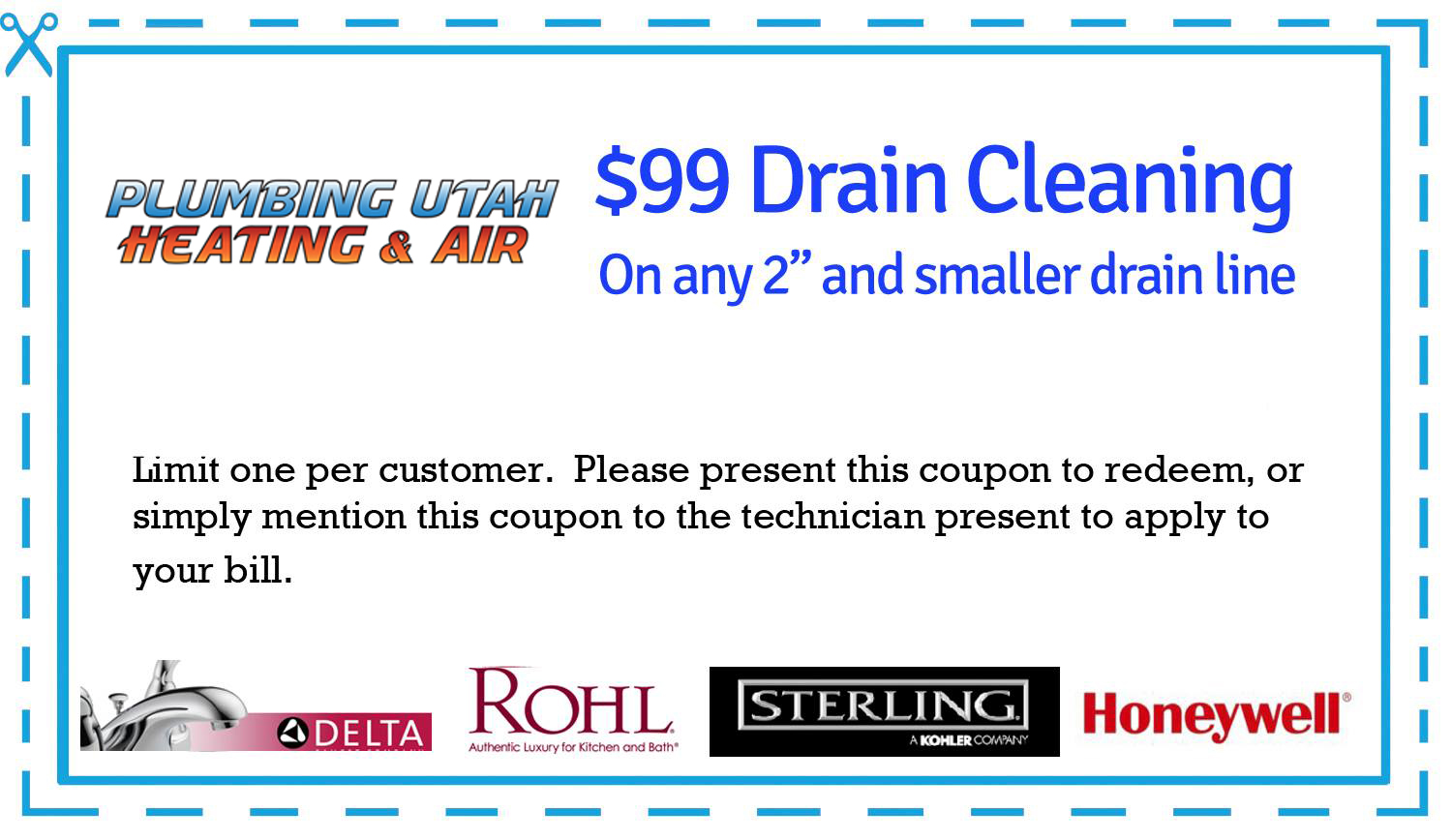 Quick contact form.
Please fill out this contact form and we will be in touch with you.
Plumbing Utah Heating & Air
Phone: (801) 601-1298
8300 700 E Suite D,
Sandy, UT 84070