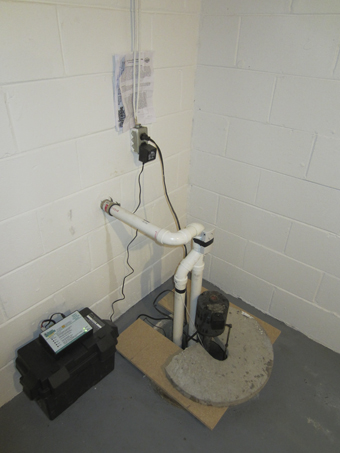 Most of us don't really think about the sump pumps located in the basement. That is until something bad happens. Unlike some plumbing issues, a faulty sump pump or sewage ejector pump needs to be addressed almost right away. We know what an issue a flooded basement can cause for your family and your home or business. That is why our skilled technicians typically carry top of the line sump pumps on their trucks at all times. A new pump can be installed right away when you call our office at 801-601-1298.
Sump pump information
Sump pumps are used to relocate water, to a more preferred place. A common use is preventing groundwater from seeping into your basement through foundation cracks. Any property is susceptible to groundwater seeping including barns and stables, or groundwater surrounding your home or business. These issues can arise because of a low spot. The water table might be high in your area. The water table is basically the level of groundwater, the elevation of ground water in relation to your home.
Sewage ejector pump installation and repair
A sewage ejector pump helps water leave your house at the right elevation to drain out to the city. Adding any plumbing below your homes or businesses drain line will require a sewage ejector pump as well. The good news is that we can install or repair these pumps at a much lower cost than any other plumbing company in Utah.
Window well pumps
Plumbing Utah has some of the most knowledgeable and skilled technicians in the valley. We can service almost every brand and model of window well pumps to help ensure that your lower levels are not affected by heavy rains and flooding. Ask about our emergency flooding alarms and signals as well. We can help give you peace of mind by installing the most trustworthy and reliable equipment that is designed to notify you the minute a flood or leak starts to take place in your basement.
Plumbing Utah Heating & Air
9322 700 E
Sandy, UT 84070
Phone: 801-601-1298