(801) 601-1298

Our plumbers are always ready to serve residential and commercial customers. Most of the time we are ready for same day dispatch. Call today to schedule a plumbing expert.  We serve all of 84096 and all other zip codes in Herriman.
Plumbing repair company in Herriman
If you live in Herriman than you know one thing about the water situation, it is hard and full of minerals. This means that getting a water softener installed is an ideal choice to help keep your pipes flowing and mineral free. If you have lived there for a while then it is probably a good idea to get a free drain cleaning estimate to help ensure that you piping system stays flowing for years and years to come.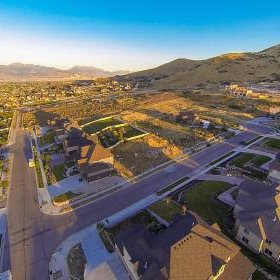 We are a great choice for Herriman
As a company, we have worked hard to create an infrastructure and business relationships that allow us to have some of the best prices in the state of Utah. We are also one of the few plumbing companies that operate 24 hours a day without charging extra for coming to your location after normal business hours or even holidays. Still not convinced? We also offer a minimum 1-year warranty on all work we do, free of charge. Not only do we say we offer top of the line leak detection, drain cleaning, and general plumbing work, we stand behind it 100%. Our headquarters may be about a 30-minute drive from Herriman, but it is worth the distance to hire some of the best plumbers in the valley.
New construction plumbing in Herriman
As you no doubt have noticed, Herriman is one fast-growing city. Here at Plumbing Utah Heating & Air, we are happy to assist all contractors and individuals alike when it comes to new construction projects. We can help with simple things like creating layouts for your bathroom, to installing fixtures and toilets and laying foundation pipe. We are a great choice because our prices are some of the best in the state, helping you complete a project under budget. Our team has years of experience allowing us to come up with creative and effective solutions for any problem or installation concern.
Water utility services:
Water heaters: Our plumbers are here to repair your damaged or broken water heater. If you are experiencing a leak, or need a technician to install a new water heater, call us today.
Water softeners: Are you dealing with hard water in your home or business? We are here to install or repair your water softener to remove hard water, saving your pipes and fixtures.
Sump pumps: We are experts at removing water from the foundation of your home or business. Our plumbers are here to install or repair sumps pumps, french drains and sewage ejector pumps.
Bathroom plumbing: We handle all bathroom plumbing needs including new installations, faucet repair, bathtub installations, new showers, toiler repair and everything else that your bathroom needs.
Plumber services include:
Drain cleaning: If you have a clogged drain line or pipe, we are the company to fix it. Our techs provide complete rooter services to keep your pipes flowing.
Leak repairs: We are some of the best leak location and repair companies in Utah. Our techs can find any water, sewer, air or gas leak and repair it right away.
Broken pipe repair: Our plumbers fix broken pipes of all sizes and uses. If your pipes have burst, are leaking or require thawing we are here to help repair your damaged pipes.
Quick contact form.
Please fill out this contact form and we will be in touch with you.
Plumbing Utah Heating & Air
Phone: (801) 601-1298
9322 700 E
Sandy, UT 84070