Plumber company serving Murray
(801) 601-1298

Our plumbers are always ready to serve residential and commercial customers. Most of the time we are ready for same day dispatch. Call today to schedule a plumbing expert.  We serve all of 84107, 84117, 84121, 84123, 84157 and all other zip codes in Murray.
Murray Utah Plumbing Company
If you live in Murray then you know one thing for sure, there are a lot of plumbing companies within driving distance from your home. What sets Plumbing Utah Heating & Air apart is the fact that we have the best prices in town. We have built our company around the ability to come in at a price that is usually 25% lower than our competition. We are able to achieve this because we keep our staff lean and experienced. We have also made solid relationships with suppliers and pass those savings onto our customers.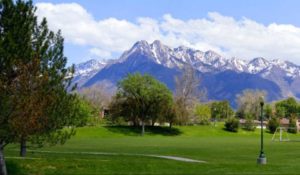 Get a Plumber Within Minutes
We have the best tools at our disposal for any leaks, drains issues, toilet problems and general plumbing that needs to be dealt with right away. We have a 24-hour hotline to ensure that all our Murray, Utah residents can have access to a plumber within minutes. In fact, if you live anywhere within Murray's city borders we can get to you within 10 to 20 minutes after you have made your initial phone call, especially if you are dealing with a crisis situation. If your home or foundation has suffered damage, we also have fast and reliable clean up services to help you get things good as new in no time.
Our team believes that there are certain services that shouldn't sleep, plumbing is one of those. Even if you are reading this at 2:00 AM, don't hesitate to call, we would love to hear from you. If you have a plumbing issue that is not so time sensitive we invite you to fill out our free estimate form to get the best prices in Utah.
Should you have any questions or concerns call our office: 801-601-1298