(801) 601-1298

Our plumbers are always ready to serve residential and commercial customers. Most of the time we are ready for same day dispatch. Call today to schedule a plumbing expert.  We serve all of 84070, 84090, 84091, 84092, 84093, 84094 and all other zip codes in Sandy.
Plumbing company serving Sandy
We are extremely happy to announce that we are now calling Sandy Utah home for our main office. We made the choice to move to Sandy for a larger office space and to be more centralized from point of the mountain to point of the mountain. As a plumbing company, we are extremely happy with our choice to make the move. Many of our local residents and businesses have asked us, how they can find a reliable drain repair company in Sandy Utah?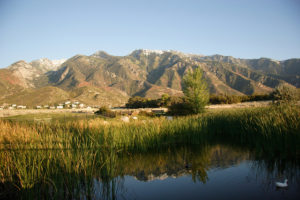 Taking a look at the companies online reviews is always a good place to start. Look for companies that have many online reviews and read some of the more helpful ones. It is safe to assume that your experience will be similar to ones that others have had so make sure you do your research to find the best plumbers in town. It is also a great idea to look for companies that provide free estimates, this helps protect your interests as a business or homeowner because you can get a diagnosis of the problem and a breakdown of costs. As a company, we also recommend hiring the right person for the job. At Plumbing Utah Heating & Air we have top of the line drain technicians and equipment to locate and camera underground leaks in water mains, sewer mains, or any other utility. We have many options such as trenchless sewer lining, pipe bursting, tunneling, and whole sewer main replacement.
Plumbing Sandy the right way
We are dedicated to solving your plumbing and drain problems with less mess, and less expensive. We want to provide locals with an easy and quick experience. This is especially true when it comes to large plumbing issue like replacing a water or sewer main. Many times we hear how another company wanted to tear apart their yard and we have come in to save them hundreds if not thousands. See what our customers are saying and we look forward to serving your plumbing and drain repair or cleaning needs.