(801) 601-1298

Our plumbers are always ready to serve residential and commercial customers. Most of the time we are ready for same day dispatch. Call today to schedule a plumbing expert.  We serve all of 84084, 84118, 84119, 84123, 84129, and all other zip codes in Taylorsville.
Taylorsville plumbing company services
We took the time to research the best area in Utah to make our headquarters. Ultimately we chose a location that would allow us to serve the heart of the city within minutes. If you are a Taylorsville resident that means that you can get a plumber within minutes to your location. Give Plumbing Utah Heating & Air a call. Our staff keeps our schedules as open as possible. Once you have spoken with our technicians we can almost always give you an understanding of what your plumbing issue may be. Whether you are dealing with a leaking toilet, a drain that needs cleaning, or sewer main repair we can usually be there within 30 minutes to an hour, especially if you are dealing with an emergency situation.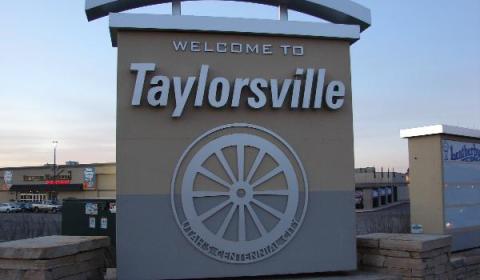 Water utility services:
Water heaters: Our plumbers are here to repair your damaged or broken water heater. If you are experiencing a leak, or need a technician to install a new water heater, call us today.
Water softeners: Are you dealing with hard water in your home or business? We are here to install or repair your water softener to remove hard water, saving your pipes and fixtures.
Sump pumps: We are experts at removing water from the foundation of your home or business. Our plumbers are here to install or repair sumps pumps, french drains, and sewage ejector pumps.
Bathroom plumbing: We handle all bathroom plumbing needs including new installations, faucet repair, bathtub installations, new showers, toilet repair and everything else that your bathroom needs.
Plumber services include:
Drain cleaning: If you have a clogged drain line or pipe, we are the company to fix it. Our techs provide complete rooter services to keep your pipes flowing.
Leak repairs: We are some of the best leak location and repair companies in Utah. Our techs can find any water, sewer, air or gas leak and repair it right away.
Broken pipe repair: Our plumbers fix broken pipes of all sizes and uses. If your pipes have burst, are leaking or require thawing we are here to help repair your damaged pipes.
What makes us a great choice?
Utah has no shortage of plumbing companies out there. What makes Plumbing Utah Heating & Air an ideal company to work with really has to do with the philosophy of owner and creator Brandon Taylor. Brandon has been working in the local plumbing business for over 25 years now. He has seen the ins and outs of almost every plumbing company in Utah. He knows what it means to put the needs of his customers first and foremost. It is because of this we have a perfect 5-star rating on all of our online review websites. We stand behind our work. Every job we do has at least a one year, no deductible, free warranty. If your plumbing problem doesn't stay fixed, we come out to your location and resolve the issue at no cost to you.
Our team believes that there are certain services that shouldn't sleep, plumbing is one of those. Even if you are reading this at 2:00 AM, don't hesitate to call, we would love to hear from you. If you have a Taylorsville plumbing issue that is not so time sensitive we invite you to fill out our free estimate form to get the best prices in Utah.