Plumbers in West Valley City
(801) 601-1298

Our plumbers are always ready to serve residential and commercial customers. Most of the time we are ready for same day dispatch. Call today to schedule a plumbing expert. We quickly dispatch to 84119, 84120, 84170, 84128 and all major WVC zip codes.
Plumbing and drain cleaning in West Valley
West Valley City is one of the closest towns to our company headquarters. This means that you can get service right to your home within minutes after you make that first phone call. Our plumbers and technicians have a combined total of 30 years experience fixing all plumbing issues for the residents of West Valley. We invite you to take a look at our full list of services to find your specific issue or concern. We have seen it all and we have fixed it all, at a price that is right for you.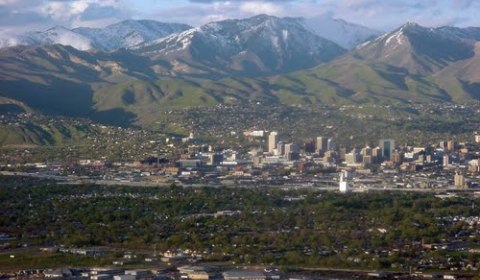 Commitment to our customers
Many of the homes in West Valley are older than some of the newer areas in Utah and Salt Lake County. We understand these needs and most important of all, we know what it takes to keep your plumbing up to code and running the right way. To make sure that we provide the best work possible we have invested in the best plumbing tools money can buy. When we arrive at a job the first step for us is always going to be providing the proper diagnosis. Doing this helps our local customers understand what their exact problem is and what it is going to take to fix it.
Warranties and free estimates on every WVC job
As always with Plumbing Utah Heating & Air, we stand behind every job that we do and every part, utility, and fixture we install. Every job comes with a standard 1-year warranty at the very least. Whether you are dealing with an emergency plumbing situation, or something a little bit easier to handle like faucet repair, we are ready to give you the best prices in the industry. We want our customers to stay customers for life. Please feel free to learn more about our company philosophy and why Plumbing Utah Heating & Air is a great choice for you.
Quick contact form.
Fill out the form below and a plumbing professional will be in touch with you shortly.
Find us on Google Maps.
Our dispatch headquarters is a quick 10-minute drive from the heart of West Jordan.