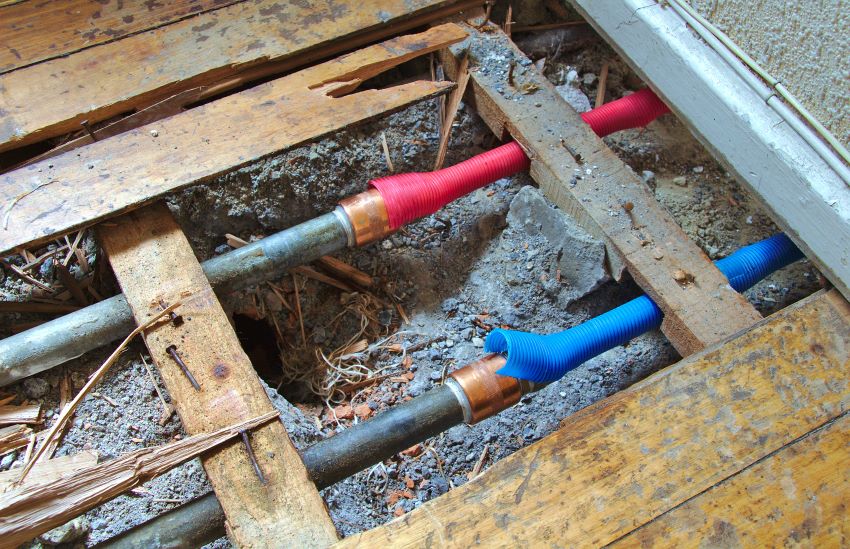 Did you know that plumbers are considered essential workers?
Even during the beginning of the COVID-19 pandemic, most plumbers were hard at work, putting themselves at risk to help residential homes and commercial businesses alike. The reason plumbers are so important is that they provide essential services. These services include helping to ensure homes get clean water for drinking and washing and removing unsafe water and sewage from your home. Simply put, plumbing companies help make modern lives safe and possible. It is annoying when you have a clogged drain, but is it an emergency? How do you know when you need to call a plumber right away? Below is a list of plumbing emergencies that should be resolved as soon as possible.
When Water is Leaking in your Home
A water leak should be taken care of as soon as it is noticed. The severity of the leak depends on the source of the leak. If you have a burst pipe, you will have a significant amount of water flowing into your home. Pipes typically burst as temperatures freeze, and the water expands in the pipe. If this happens, the first step is to shut off the main water line to your home. The main water valve can usually be found in the basement of your home. You must call a local plumbing company right away so that the pipe can be repaired and water can return to your home.
You Have Several Drains Clogging and Backing Up
There are over 500,000 miles of sewer lines running through the United States. These lines are responsible for transporting wastewater and sewage away from your home or business. The waste then goes into the local municipality sewer system to be treated accordingly. These main sewer lines can become clogged and back up when the blockage is large enough. Sewer lines block because of solids, fats, too much toilet paper, or other flushed items that are not meant to be flushed down the drain. Underground sewer lines can also become damaged by underground tree roots or minor to major earthquakes, as we saw last year.
When you have sewage backing up in several drains, it is a considerable health concern. It should go without saying that raw sewage contains several pathogens harmful to our general health. Pay attention when drains clog or backup in various areas. For example, if you flush your toilet, you notice a smelly substance oozing up through your shower drain.
Get Help from Plumbing Emergency Specialists
A plumbing issue becomes an emergency when it threatens your health. A minor problem becomes major when it is causing damage to your home or fixtures. When the worst happens, you want to ensure that the best people are on the job. Consider calling the Plumbing Utah Heating & Air experts for emergencies if you live in or around Salt Lake City.
We also offer maintenance and preventative services to help stop emergencies from happening by blocking the issue before it gets worse. For example, we offer peace of mind by installing automatic water shut-off sensors that sense when a water leak is happening and will cut-off water at the source unit the broken pipe can be fixed.