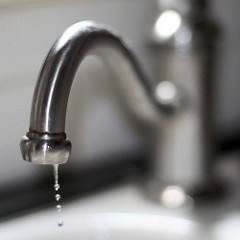 Our plumbers have been servicing Salt Lake City with all of their faucet repair and replacement needs for over a decade. Along with our experience, our work is guaranteed. All faucet work we do is put under a complimentary warranty for 1 year. This helps you to rest assured that your faucet will stay working for the long run. Whether we a dealing with a faucet in your kitchen, the sink, the bathroom, the laundry room or outdoor outlets, we have the tools to fix your leak.
Our prices are some of the lowest in the state.
Our technicians can fix any faucet in your house with a free 1-year warranty.
Satisfaction is 100% guaranteed or you don't pay a dime.
We have preferred Moen vendor and install only lifetime guaranteed parts and fixtures. We have a thorough knowledge of repairing any fixture problem you may have. Whether it is a leaking valve stem or a faulty cartridge. We can typically repair your problem the same day of service, saving you from replacing your faucet or fixture.
The high cost of a leaky faucet.
We all have a duty, not only to ourselves but to the environment to make sure that we are keeping up to date with our homes. We hope that by using the calculator above that you think about not only the monetary cost of a constantly dripping fixture but also the amount of water that is being wasted at your home each and every day. If you a faucet that needs repair or replacement we ask that you call today for a free estimate.
Plumbing Utah Heating & Air
Phone: 801-601-1298
9322 700 E
Sandy, UT 84070
We proudly serve all of Salt Lake City and Utah County