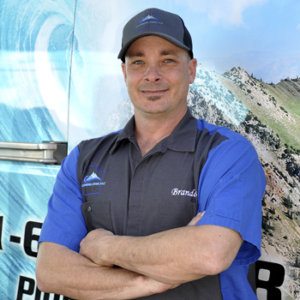 Brandon is the owner and operator of Plumbing Utah Heating & Air. He has been plumbing since the age of 15, giving him a total of 23 years of plumbing experience in the state of Utah. Brandon has extensive experience in large commercial developments all the way down to home service repair projects. He started plumbing with his grandpa, where he learned to do things the right way the first time. When Brandon turned 18 he got his first job as a commercial plumber. Since then Brandon has continued to take part in various plumbing projects ranging from hospitals, dentists offices, and small residential homes.
Awards and Certifications
Plumbing apprenticeship license in 2004
Medical gas installer and brazier certification in 2006
Completed 4 years of plumbing trade school in 2008
Master plumbing license
Contractor's license
Certificate from the Utah homes builders association.
Brandon is a father of 4 children. He has continued on to create a distinguished business in the heart of Salt Lake City. He uses his extensive plumbing expertise to hire only the best and brightest in the field. It is his goal to have Plumbing Utah Heating & Air become a household name the people all over the state can trust and rely on.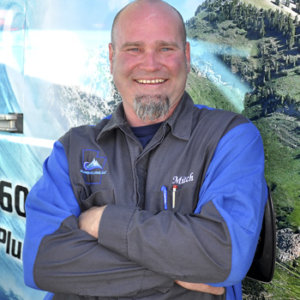 Mitch is a great service plumber. He is hard working and not afraid to get his hands dirty on the hard jobs like drain cleaning and sewer main or water main repairs. He is a great addition to Plumbing Utah Heating & Air and we are excited to work with him for years to come.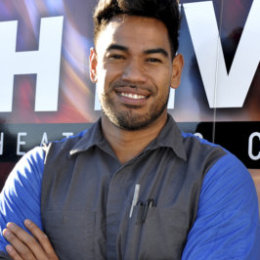 Leo
Heating & Air Technician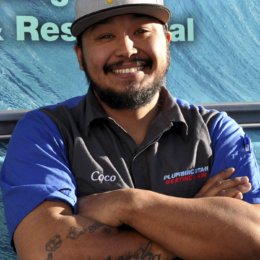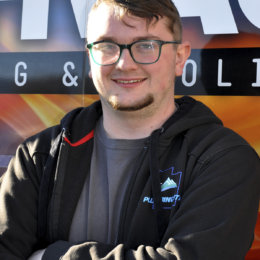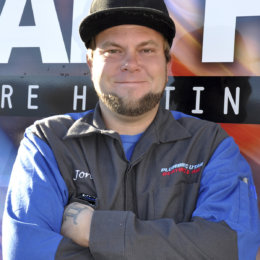 Jordin
Heating & Air Technician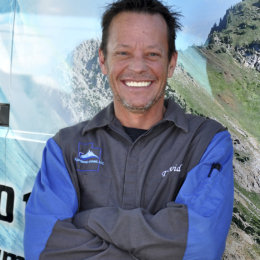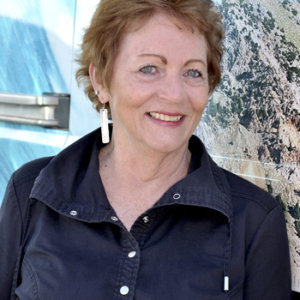 Pam Tillman
Office Manager
Pam is the person who helps keep the company organized and running smoothly. She is the person who you can count on seeing when you step in Plumbing Utah Heating & Air's headquarters. Pam helps get the right plumbers to the right jobs. Her day to day duties includes answering phones, scheduling, and dispatch, and expertly handling the company's accounts payable/receivable.
Before working with us Pam owned a restaurant industry supply company for over 20 years. She has 5 years of experience working in the plumbing industry, wearing many different hats and performing a wide range of tasks along the way. Pam has one son who is an engineer that lives out of state. Pam is a skilled artist, with a master's in art history. During her free time, she loves making custom wedding dresses and other high-end clothing.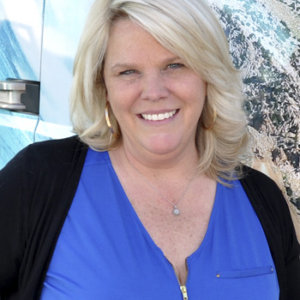 Holly Hart
Dispatch and Accounting
Holly is part of the management team here at our office headquarters.  Part of her major tasks includes dispatch, customer services and handling our company accounting needs.  She is also a skilled photographer and personally took and edited our recent company pictures.  She is a wonderful addition to our team and helps keep the office a happy and friendly place to work and call.
Share your experience with others.
We put a lot of pride in our customer service. We ask that you let your neighbors know what it is like to work with the technicians at Plumbing Utah Heating & Air.
Plumbing Utah Heating & Air: (801) 601-1298
Quick contact form
You can be speaking to a licensed plumber or HVAC technician in minutes. Simply give us a call or fill out the contact form to the left to get in touch with Plumbing Utah staff. Remember we are on call 24 hours a day 365 days a year.