Happy New Year from all of us here at Plumbing Utah Heating & Air.  We truly hope that 2019 brings you happiness and all the things you want in life.  The beginning of each year is a great time to set new goals and standards for yourself.  Most of us think about taking better care of ourselves or focusing on new career goals.  Our technicians thought giving some plumbing maintenance resolutions would also be a great idea.  We ask you to take part in these resolutions to help your water pipes and utilities stay efficient and dependable.
Caring for your home and business plumbing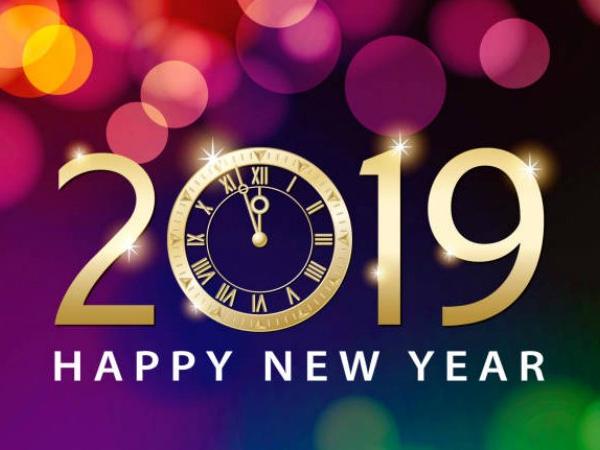 Avoid clogs within your pipes and sewer lines.
This is a two-part commitment, but one that is more important than most for your plumbing.  The first part is to make sure that the pipes in your home or business are being used properly.  A clogged drain or pipe is the most common reason people call their local plumbers.  By changing any bad habits you can help ensure that large blockages are avoided.  We have written previous blogs about things to avoid going down the drain in case you need a refresher.  Secondly, should a clogged pipe arise, avoid using chemicals to try and clear the line.  Many times these store bought products do not properly remove the clog and the issue will reoccur.  They can also damage the pipes with each use.  This is especially true for cast iron piping systems that are prone to corrosion.
Prepare yourself for any plumbing emergencies.
It is a fantastic idea to have a small emergency kit ready to go if a toilet starts overflowing or a pipe bursts.  Things like a bucket, flashlight, towels and hand tools can go a long way when something unexpected happens.  We also recommend that at least all adults in your home or business know how to locate and shut off your main water valve.  Another key to any complete plumbing emergency kit is the main phone number of a trusted plumber.  Save our 24-hour hotline in your phone so you have it ready to go when you need it most (801) 601-1298.
Start checking off your to-do list.
We all have those things that we know we need to do, but for some reason, they just simply get put on the back-burner.  The start of 2019 is a great time to give your plumbing, sewer and water systems the attention it desperately needs.  Examples include providing insulation around your pipes, which will help prevent freezing while reducing time spent waiting for hot water.  Another step in the right direction is to add screens and blockers in your kitchen sink, bathroom sinks, tubs, and showers.  This is an extremely cost-effective way to stop hair and larger materials from going down your drain.  You may also want to consider lowering your water pressure a little bit.  We all love high pressured showers, but that pressure puts an extra strain on your pipes and could cause leaks.  Lastly, consider a much-needed upgrade.  This includes installing a water softener, a HALO water purification system, or the highly desirable tankless water heater.
These are simple suggestions and courses of action you can take to help make 2019 a great year for your plumbing.  Remember our plumbers are here for you no matter how large or small your needs may be.  If you need a plumber you can trust give us a call, below are some current discount promotions to help save you even more on your bill.