Many homeowners have a strong sense of independence when it comes to the upkeep of maintenace of their home.  Choosing to only call professionals when the problem has reached an emergency situation that cannot be handled by most regular people.  This hesitation to call plumbers might be to try and save money.  On the other hand, it is because you or your partner is an avid "do-it-yourselfer" and takes pride in being able to repair home issues yourself.  As a group of people that works with our hands on a daily basis, we can certainly understand the good feeling you get with a job well done.  However, even what appears to be a simple clog can be an indication of larger issues if not looked at by professional plumbers.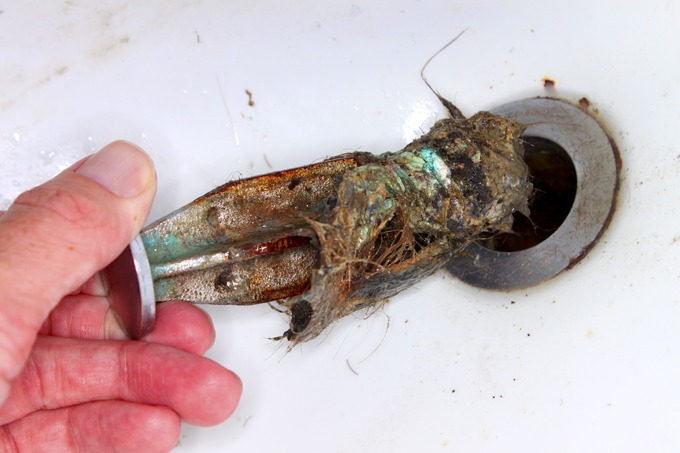 Below are some common home drain cleaning remedies that might end up doing more harm than good.
Baking soda and vinegar
This is a long-standing do it yourself solution that many have recommended for simple drain cleaning projects. It is true that when you mix these two items together it will make a fizzing, chemical reaction.  This natural remedy is the same combination that young students will use in the popular science fair volcano experiment.  The issue is that it is almost impossible for baking soda and vinegar to get deep within the drains.  Meaning any serious clog will not be dislodged, leading to a false sense of security while the clog continues to form.
Chemical drain cleaners
There are many popular chemical drain cleaners that you can buy at any department or grocery store. On a basic level, it seems like a great solution to use a $10 bottle of liquid drain cleaner to get rid of sludge or hair.  The fact of the matter is that these chemicals are bad to breathe in.  They can cause irritation and issues with the respiratory system.  Prolonged or frequent use can also harm the integrity of your piping system.  Even though it is tempting to remove a clog on your own, it is better to call a drain cleaning company near you to fix the issue once and for all.
Drain cleaning snakes
Some people try and take things to the next level by using a drain cleaning snake to dislodge materials that commonly clog drains. This may work for some cases, while in others it can make the issue even worse.  Drain cleaning snakes that can be purchased at local hardware stores are oftentimes not long enough to get all the way down the drain.  Snakes do not provide solutions for things like tree roots that have cracked and broken pipes as they grow.  In other cases, we see pipes that have broken or collapsed due to old age.  If you are dealing with a persistently plugged drain you can have a plumber perform a camera inspection to see if any underground pipes are burst or cracked.
Drain cleaning in Salt Lake City
Although the above mentioned in-home drain cleaning solutions are popular, they are not always the best choice for your home.  If you want your drains cleaned the right way call Plumbing Utah Heating & Air at (801) 601-1298 to have a specialist come to your home for guaranteed results.  Please feel free to use the coupon provided to save you even more money off our already great prices.