Everyone uses their kitchen differently.  Some people spend hours in the kitchen cooking gourmet meals.  Others use their kitchen as a social gathering place to spend time with friends and family.  Regardless of how you are using your kitchen one thing is true, you want to keep things running smoothly.  Experienced homeowners know that with a little maintenance you can help increase the lifespan of your utilities.  Perhaps even more importantly you can avoid large repair bills because something has broken beyond repair.  Below are some easy things you can do to help keep your kitchen plumbing in tip-top shape.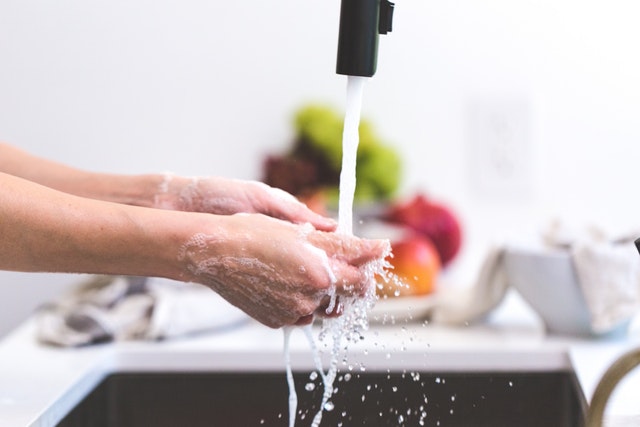 Kitchen Faucet Maintenance
If you are in the market for a new kitchen faucet you should consider the balance of form and function.  When remodeling your whole kitchen it is a good idea from a style standpoint to choose an option that matches your other fixtures and drawer handles.  If this is your first time replacing or upgrading your faucet you can always speak with a professional plumber near you.  They know the good brands, what to look for and what options are going to provide the best value for your money.
Once you have a great kitchen faucet you want to ensure that it does not fall into a state of disrepair.  Chrome finished are a popular option because they are relatively easy to clean, and will hide fingerprints and hard water stains more than other options.  You will also want to keep your aerator clean and clear of debris.  This is the grated tip of the faucet where the water comes out.  This area can have hard water minerals build up and should be dissolved every 6 months or when you notice that water flow is being restricted.  You can usually remove the aerator by hand, however, if you must use pliers with tape or cloth around the tips so it does not damage the finish on your faucet.  You can clean all the lime sediment off with a solution of vinegar and a small brush.
By maintaining your kitchen plumbing you can save hundreds on repairs
Tips of Kitchen Clogs
It is almost inevitable that your kitchen sink and garbage disposal will get clogged at one point in time.  Not every clog requires a drain cleaning company right away.  Try to assess how difficult and large the clog is and then make decisions accordingly.  If you notice that the sink is clogged try and remove the materials by hand if possible.  By removing and dislodging materials, such as food, you can allow the blades of your disposal to move freely again.  If you have tried to get all materials out and the clog still persists you can pour four cups of boiling water down the drain to try and dissolve what is clogging your pipes.
Our plumbers generally recommend staying away from liquid pipe cleaning chemicals.  This is because frequent use can actually cause damage to the internal walls of your pipes.  If you do choose to use these materials, look for options that say "pipe safe" or "pipe guard" as they may do less damage than other options.  Clogs are annoying because they can look and smell displeasing.  Even worse they do not allow us to use our kitchen sinks as intended.  If you live in or around Salt Lake City we invite you to call Plumbing Utah Heating & Air at (801) 601-1298 to schedule a professional drain cleaning.  We will include a coupon at the bottom of this article to help you save some money on your service call.