There are many reasons why people need to call a plumber to their home or business.  At Plumbing Utah Heating & Air we have seen countless examples of repairs, installations, replacement, and general maintenance.  Most of us are do not have a plumber living in our home, but by knowing the most common plumbing problems, you can have the next best thing.  By looking for common warning signs, and staying on top of maintenance you can be prepared for whatever strikes.  In some cases, you may be able to fix smaller issues, or at the very least stop large problems, such as a water leak, before they can do large damage to your property.
Why residents of Salt Lake call for plumbers.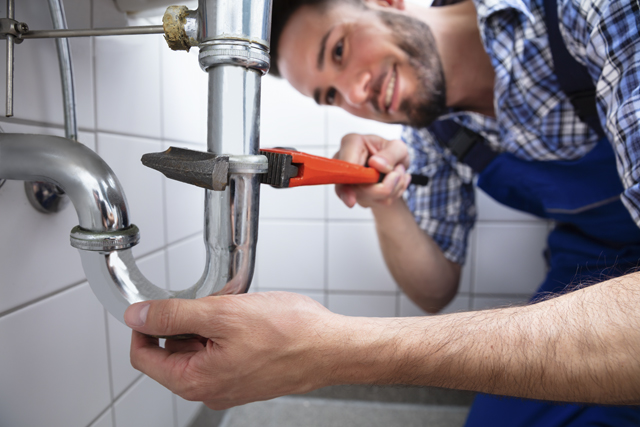 Low water pressure issues
At least a couple of times a day our office will get calls from our local neighbors dealing with low water pressure and low-flow issues.  Apart from being annoying, a lack of water pressure can be a sign of a larger problem.  This is especially true if you once enjoyed a steady stream of water through your pipes.  Most of the time water is restricted in the pipes by a blockage of some kind.  This can be solved with an expert drain cleaning service, a water heater flush, or a camera inspection to view and diagnose what has clogged the pipe.  In rare cases, there could be issues with your municipal water supply or a break in your main water line.  It is up to your plumber to diagnose the problem and recommend the best solution for you.
General plumbing maintenance
Some of the items we list below can be handled by a homeowner or property maintenance individual.  Regular maintenance and inspections are vital to the longevity and efficiency of your pipes, utilities, faucets, and fixtures.  Although it is a great idea to keep an eye and ear open for signs of damage, consider calling a plumbing company for any of the following concerns:
Inspect any exposed or hidden pipes for signs of damage. It is a good idea to schedule an appointment after a sudden freeze, earthquake, or aftershock.
Any issues when you flush your toilets, run your sink, or showerhead.
Provide a water assessment that will diagnose how safe and clean your home's drinking water is. Today's plumbers are equipped with several options to remove hard water, kill bacteria, and filter out unnecessary minerals from your tap and water supply.
Emergency situations
Lastly, our technicians get frequent calls to deal with emergency plumbing and gas situations.  This occurs when something goes wrong that puts immediate danger to property, and in some cases, the life and health of people who live in a home.  This includes water, sewer, air, and gas leaks.  If you notice any signs it is important to shut-off the air and gas and call a professional right away.  This is true even if you only see the damage, but cannot find the source of the leak.