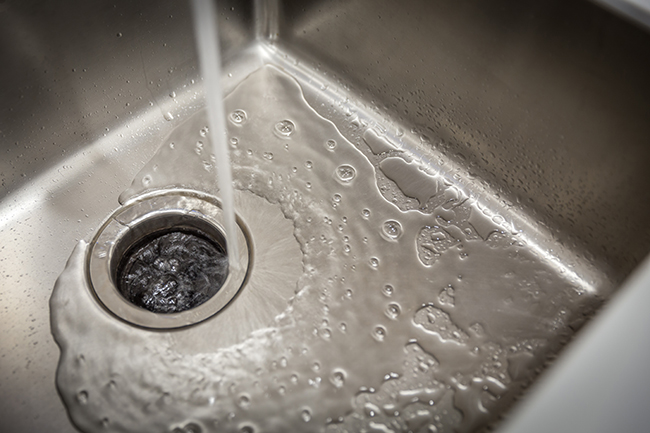 If you've noticed a stinky and strange odor in your kitchen lately, you're not alone. Many people fail to realize what is causing this smell; first, they panic and go through their fridge, cupboards, and dishes, but they never realize that it can often result from your garbage disposal. 
As impressive as they are, garbage disposals can build nasty residue that can accumulate into awful smells. It's not all bad news, as you can clean your garbage disposal and make it smell right again. Below are all the steps you need to get this job done so that you can rest easy in a pleasantly smelling kitchen.  
Soak It
Before doing anything else, you need to give your garbage disposal a good soak. Put the drain stopper in the drain and fill the basin with a couple of inches of hot water. Try adding some dish soap into the water and making a nice soapy mixture. Please leave it to soak for at least 10 minutes, then remove the drain stopper, and the water should help flush out any dislodged food remnants. Repeating this step after the rest is also a great idea to ensure everything is cleaned and there are no remaining detergent residues. 
Clean The Drain
Many cleaning products are out on the market to deal with this specific problem, but you can also develop your unique solutions. A solution we recommend is mixing baking soda with white vinegar and hot water. You do not want to combine the baking soda, as that would make a big mess. Instead, dump a half cup of baking soda down the drain first, then follow it up with a half cup of white vinegar. Let it sit for a few minutes before flushing out the drain with hot water. 
Citrus To Eliminate the Odors
Now that everything has been cleaned, it's vital to take as many preventative steps as possible to avoid this happening again as often. Lemon, lime, or orange peels cut into small prices and dropped into the garbage disposal can help prevent foul odors from coming back and maintain the clean smell. However, make sure to cut the pieces small enough to not cause a clog on your garbage disposal or pipes. 
Clean Splash Guards
Many people forget about their splash guards. This area is a magnet for all sorts of gunk accumulation that lead to unfortunate smells. In some cases, the splash guards are removable and easier to clean. However, make sure you spend some time cleaning this area, and you'll find your garbage disposal to be relatively clean and free of horrific smells.
Plumbing Utah Provide You With All Your Plumbing Needs
Call Plumbing Utah Heating and Air, or contact us online through our website contact form to see how an expert plumber can help you with anything plumbing and heating-related. We are one of the most recognizable and reputable plumbing companies in Utah, and we give all clients a free consultation. Our combined experience will cover anything you will ever need; call today for quick and dependable garbage disposal needs.