Plumber company serving
Summit Park
(801) 601-1298

Our plumbers are always ready to serve residential and commercial customers. Most of the time we are ready for same day dispatch. Call today to schedule a plumbing expert.  We serve all of 84098 and all other zip codes in Summit Park.
Plumbers serving Summit Park
Plumbing Utah Heating & Air has built a strong relationship with the residents of Summit Park. It is because of our high level of customer service that we currently have a perfect 5-star rating on Google over 100 satisfied customer reviews. Our plumbing contractors have decades of experience working right here in Utah. We make it a priority to be able to completely serve all residential homes and commercial businesses with the same top quality.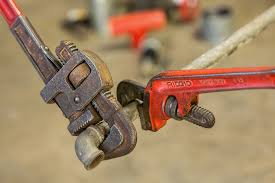 List of general plumbing services
Drain cleaning services. If you are experiencing a clogged line anywhere in our outside your home, we are the right company to call. We have never seen a clog we couldn't beat.
Broken water utilities. We provide extensive service and repair on any malfunctioning or damaged water heater, water softener, sump pump, sewage ejector pump and more.
Damaged pipe repairs. If you have a leak in your home or business call right away. Our professional staff knows how to locate and repair above or below ground leaks fast and efficiently.
Local plumber coupons
Looking to save a little money on a plumber near you? We invite you to take a moment to review some of our fantastic offers. Visit our plumbing company coupon page to learn more about how we can save you money today.
Quick contact form.
Fill out the form below and a plumbing professional will be in touch with you shortly.
Find us on Google Maps.
Our dispatch headquarters is a quick 20-minute drive from the heart of Summit Park.