(801) 601-1298

Our plumbers are always ready to serve residential and commercial customers. Most of the time we are ready for same day dispatch. Call today to schedule a plumbing expert. We quickly dispatch to 84084, 84088 and all major West Jordan zip codes.
Drain cleaning in West Jordan
If there is one aspect that separates Plumbing Utah Heating & Air from other companies in the valley, it is our drain cleaning and pipe repair abilities. Our technicians have seen it all and they have fixed it all. We utilize our experience with serving both residential homes and commercial businesses to get the clogged pipe fixed quickly and efficiently. Every one of our contractors is trained to educate and inform on each service call. This means that you will know exactly what the problem is, what caused the issue, and how to avoid it in the future. Whether you are looking to fix a simple clog in your kitchen sink, or need extensive rooter service, you have come to the right place.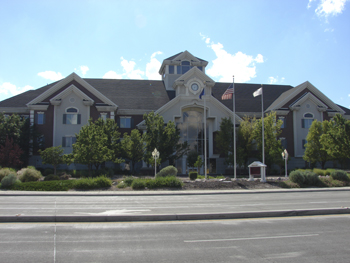 Water utility repair and installation
Along with our regular services we also offer complete water utility repairs and installations as well. Our technicians are all certified, licensed and insured. This means that when you work with Plumbing Utah Heating & Air, you are only getting the best and brightest working on your utilities.
We service, repair, replace and install the following:
water heaters
water filtrations systems
water softeners
sewer lines
faucets
garbage disposals
broken pipes
water main pipe
sump pumps
sewage ejector pumps
toilets
boilers
Our commitment to you
We stand behind our work 100% of the time. We have some of the best warranties in the industry. It is our goal to give you peace of mind and know that your plumbing issue will be fixed the right way. It is because of our commitment to our customers that we currently enjoy a perfect 5-star rating with Google My Business. Call us today to learn more about what Plumbing Utah Heating & Air can do for you, or to schedule an appointment.
Please browse our current plumber coupons and promotions to see our fantastic offers.
Quick contact form.
Fill out the form below and a plumbing professional will be in touch with you shortly.
Find us on Google Maps.
Our dispatch headquarters is a quick 10-minute drive from the heart of West Jordan.