In certain areas of Utah, it feels like spring is finally here. In other areas, you walk out your front door and can still see a pile of snow. As a home or business owner, you need to make sure that the water from snowmelt is not allowed to flood your basement or cause structural issues with your foundation. It might surprise some of you to know that 1 cubic foot of snow will produce ¾ gallons of water when melted. If you have several feet of snow around the foundation of your property, you may be at risk of flooding.
Water leak detection and removal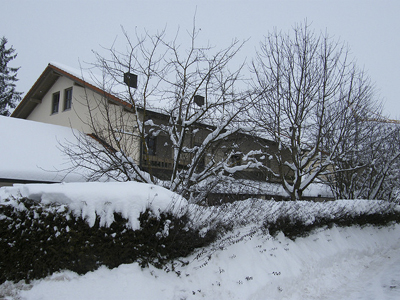 There are a few things you can do to help ensure that your home or business is free of leaks. One of the first things you want to do is visit your basement and perform a visual inspection of any water seeping through the walls, floor or ceiling. Any cracks or structural damage will need to be addressed and fixed as these problems will only grow worse as time goes on. Another preventative measure you can take is to create a 5-foot barrier around the foundation of your property. Snow blowing or shoveling to remove snow from your foundation is a great habit to acquire as part of regular property maintenance.
Finding and solving water leak issues
Sometimes you will be able to see with signs and damage of a water leak but cannot find the source. Our team has the most advanced equipment in the industry to provide complete snowmelt water leak location services. Along with finding the source of the leak we are also here to help remove the water from your location. If you have or are considering using a submersible sump pump give us a call at (801) 601-1298. We can go over the benefits, help you find the right unit for your needs and provide professional installation.