Plumbers have been working hard to make kitchens a place of efficiency and convenience.  A part of homes where people can enjoy spending time.  One device that makes your kitchen unique is properly installed and functioning garbage disposal.  These electronically powered devices help eliminate excess food waste.  They help prevent unintentional clogs when we wash our dishes either by hand or before we put them in the dishwasher.  Although garbage disposals are common, not everyone has a disposal installed.  This article is going to cover various reasons why now is the perfect time to call a local plumbing company.
Benefits of a garbage disposal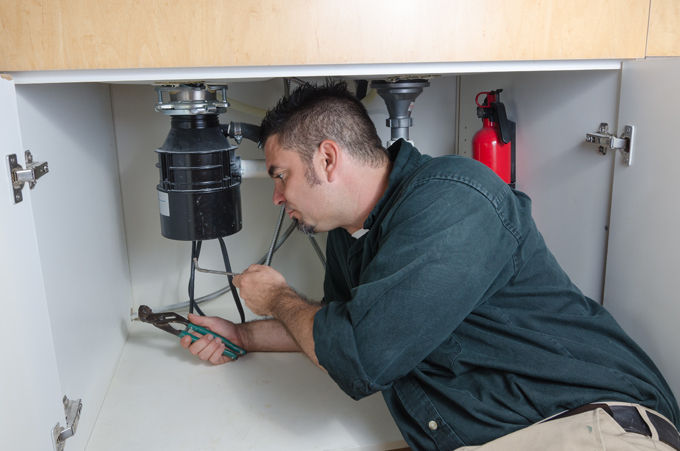 They keep odors at bay
Do you have a smelly kitchen sink?  One of the largest benefits of garbage disposal is that they help reduce odors that buildup in your kitchen plumbing.  Garbage disposals work underneath the kitchen sink, usually behind cabinets.  This creates a highly functioning unit, without changing the visual aesthetic of your kitchen.  Garbage disposals spin blades to break down food particles that would otherwise be washed down the drain left to rot.  Smaller pieces are easier to wash down the drain and out into the sewer and waste systems.
Helps prevent clogs and blockages
Clogs are annoying and they always seem to happen at the most inconvenient times.  Perhaps you were right in the middle of cooking a nice holiday dinner for your family.  Now you are faced with a clogged drain in your kitchen sink.  You can try home remedies, but stubborn clogs cannot be fixed without special equipment.  Avoid frequent calls to local rooter companies and enjoy how easily you can wash your dishes with garbage disposal.  Even small amounts of food and waste will buildup over time.  Keep your pipe flowing by helping to ensure that these materials are broken down as they go down the drain.
Saves time and creates less trash
You can significantly reduce the amount of time it takes to do the dishes by not having to scrape every little bit of food off your plate.  This also creates less trash in your home, requiring fewer trips outside and less odor in your kitchen.  Rather than having food left in your garbage it can be broken down and flushed away.  By taking full advantage of modern machines you can make your time in the kitchen and the rest of the house more efficient and enjoyable.