Uh oh — Noisy pipes got you down? As you hear banging sounds echoing from your pipes throughout your home, you may be cringing at the thought of hiring a Salt Lake Plumber and the cost of repairs. Loud noises coming from your pipes doesn't always mean there is an issue, however, it is often an indication that something is wrong.  I'm sure that is not what you want to hear, but these sounds can quickly turn into costly repairs or pipe replacement if left unchecked. The best thing to do is have your pipes inspected by a Salt Lake Plumber as soon as possible. Who knows, maybe you'll get lucky and it will be a CHEAP plumbing repair. Here's a few reasons your pipes might be noisy: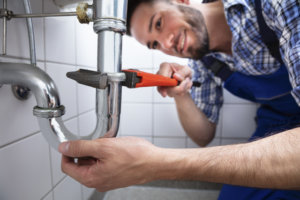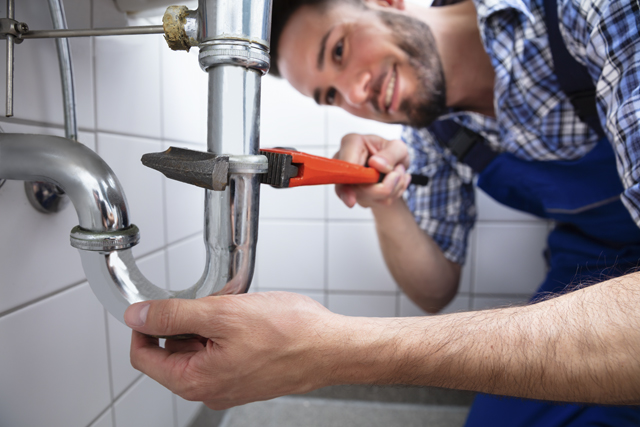 REASONS FOR NOISY PIPES 
There are many reasons that cause pipes to clang and shudder every time a plumbing fixture is used in your home. Chances are, whether it's clanging, banging, humming, whistling or any other strange noise, it's probably due to one of the following reasons:
Age: Your plumbing system is probably pretty noisy if you live in an older home. When a plumbing fixture is turned off, closing the valve will cause water hammering in your pipes. Homes built before the 1960's had T-shaped pipes installed with an air chamber inside. Even though these air chambers were used to combat noise, they ended up making more noise and were prone to flooding.
Pressure: Your water pressure could be the culprit is your pipes make a humming noise. You can solve this problem by adjusting your intake valve to decrease the water flow into your home. Although, an experienced plumber should be called if the humming is constant.
Wear & Tear: The pipes in our homes experience a great deal of wear and tear every day. With so much use, components can come loose and cause pipes to rattle-increasing their risk of a leak. Even homes built more recently can have noisy plumbing. No matter how old your home is, you'll want to have your plumbing system inspected if you have noisy pipes.
WHEN YOU SHOULD CALL A SALT LAKE PLUMBER ABOUT NOISES IN YOUR PIPES
No matter what the underlying reason is, loud or noisy pipes are cause for concern. If your plumbing system makes unusual sounds, you'll want to contact a professional Salt Lake plumbing company. Having your pipes inspected early on can prevent serious plumbing issues, such as:
Cracked or Burst Pipes
Water Damage
Broken Fixtures
Flooding & Leaks
Sewage Backup
And much more!
CALL PLUMBING UTAH HEATING & FOR A SALT LAKE PLUMBER TODAY
No matter what is causing your noisy pipes, Plumbing Utah Heating & Air is prepared to help you find and fix the plumbing problem.  Our team can help fix your home's plumbing system to give you peace of mind again. Don't let loud noises in your pipes go unchecked. Prevent future plumbing problems with a quick and easy service call to a Salt Lake Plumber today! Get the help of an expert plumbing service by calling Plumbing Utah Heating & Air today at (801) 601-1298.